Travel clothes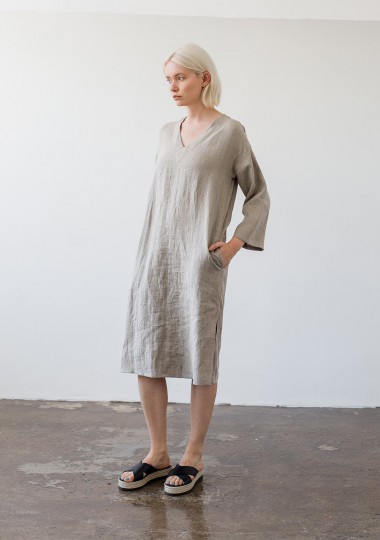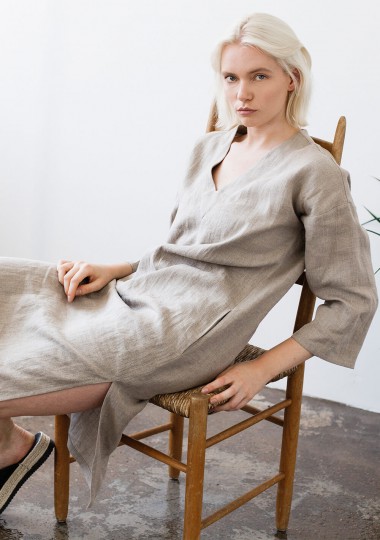 Linen tunic dress Georgia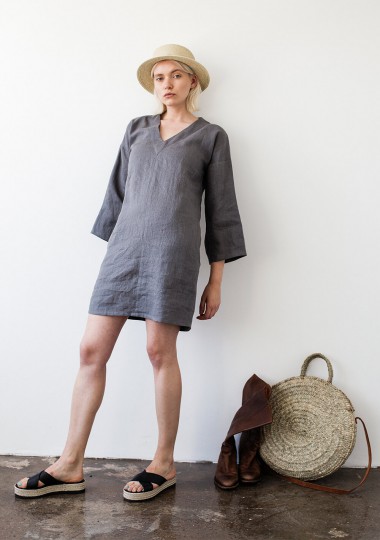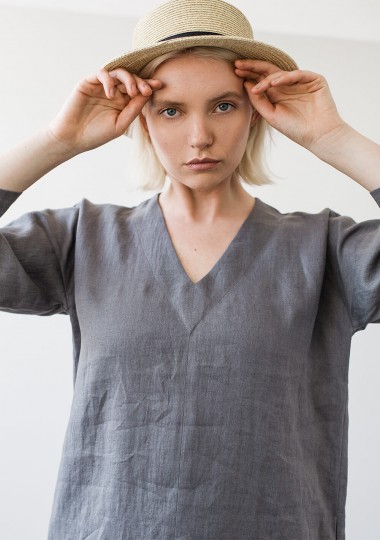 Linen V neck tunic dress Frances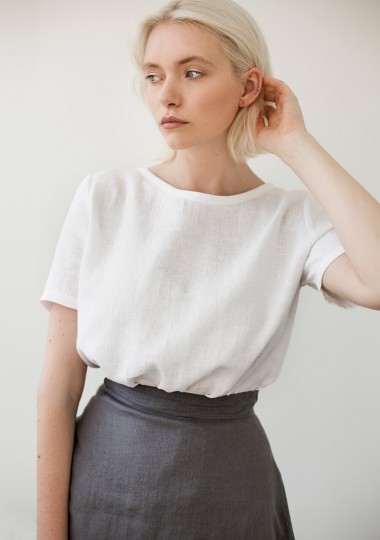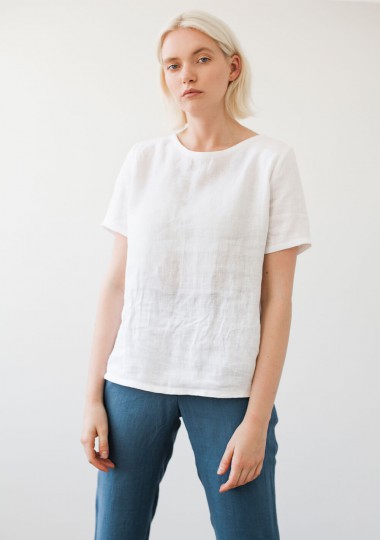 Linen T-shirt Yuna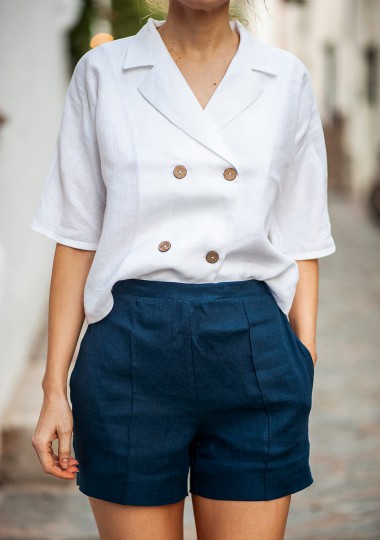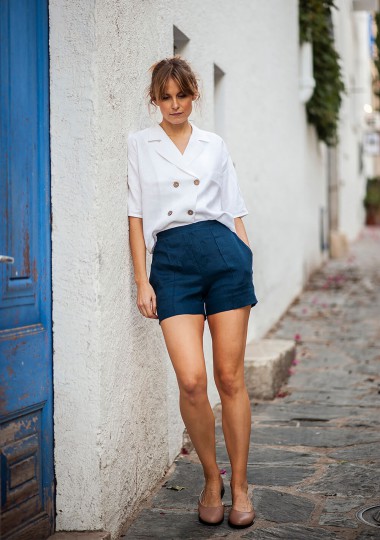 Linen shorts Tori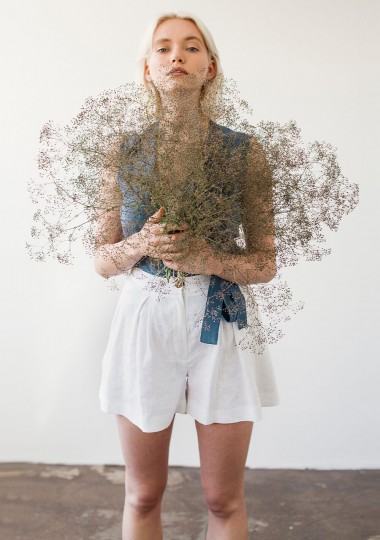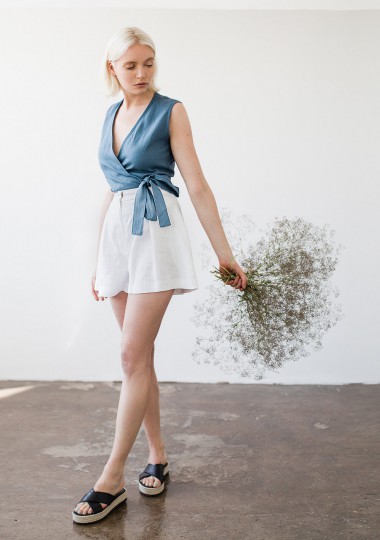 Linen shorts Agnes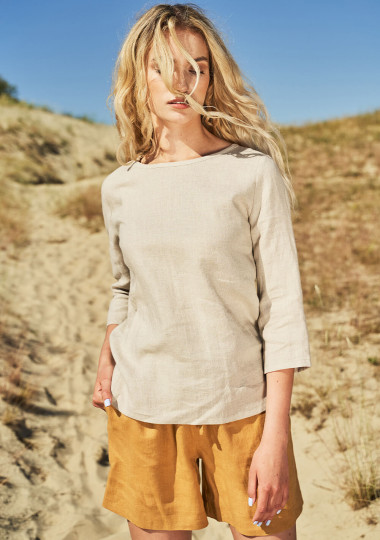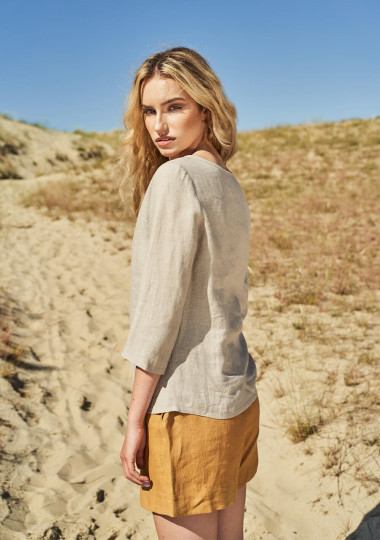 Linen top Aria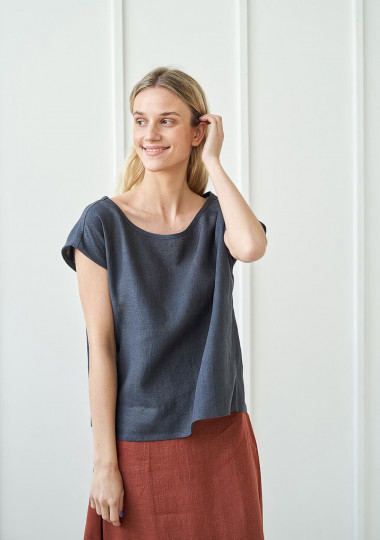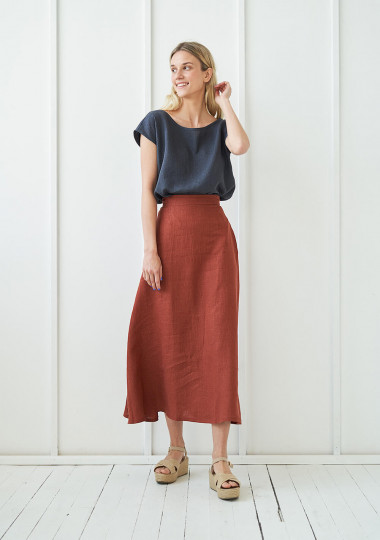 Sleeveless linen top Berlin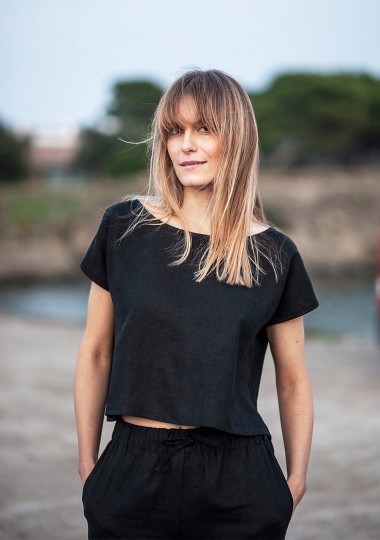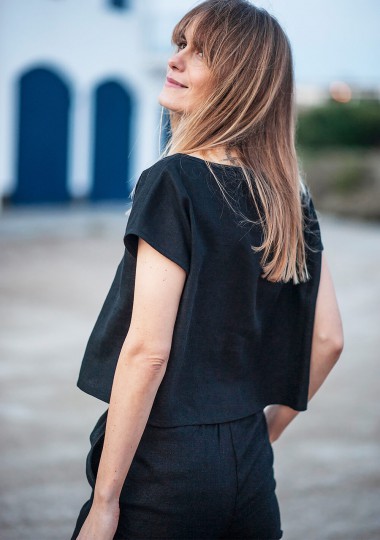 Linen crop top Berlin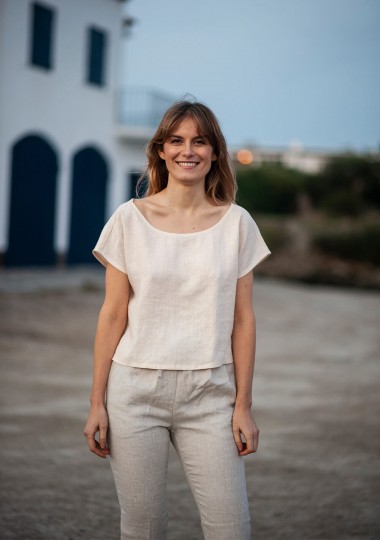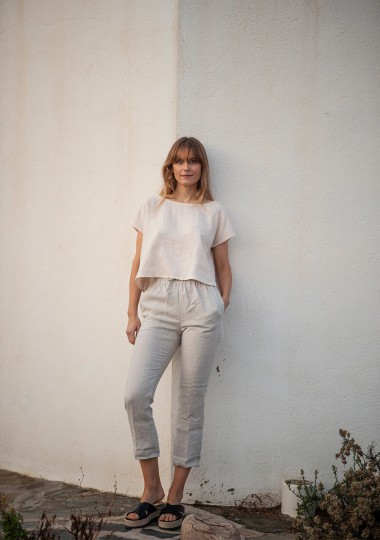 Linen crop top Berlin
For hot & humid locations
The best strategy to beat the heat during your travels is linen. This unique material has been used since ancient times and is known for its tendency to detach from the skin rather than stick to it which helps you staying cool even when the temperature levels rise. If you are looking for linen travel clothes that would serve you in hot & humid locations, you came to the right place. Here at Linen Handmade Studio, we offer effortlessly chic, minimal travel wear for women you will want to add to your suitcase first.
Minimalistic, fuss-free travel outfits
Weeklong vacations by the pool or exploring magnificent locations welcome dresses that are loose, minimalistic, and fuss-free. We understand that you will not have time to iron your travel clothes so that then throw & go tunics come in handy. Our V neck travel dress comes in different lengths and you are also able to choose the sleeve length that would suit your style and travel location best. Among all the travel clothes for women we offer, tunics are the most versatile clothing piece that works for both day and evening wear. Thanks to the wide color palette, you are able to choose from 22 different colors, such as boho Mustard, vibrant Ruby Red, or exotic Teal color. You will want to live in those tunics for a whole summer, guaranteed.
T-shirts to save the day
Let's not forget about minimalistic design t-shirts that are easy to wear and even easier to style. Our t-shirts come in a regular or cropped length, with buttons, V neck, or other detailing. The best part is that these are the items that look great while lounging by the beach, hiking, or even visiting museums. Pair your t-shirt with cropped pants or drawstring shorts to have the most comfortable and breezy vacation wear. Linen travel clothes dry overnight, are stain-resistant which comes in handy during trips & vacations – no worries about ice-cream stains or excessive sweating.
Breezy & crispy pants
Travel outfits for women would not be complete without a pair of breezy and crispy linen pants. With a drawstring or an elastic waist, these pants are resort-inspired and oh so cozy! Leisurely loose silhouettes will work as a great road trip outfit or as a simple cover-up for your swimsuit. Match these pants with a combined t-shirt and have perfect monochromatic travel wear.