Linen shorts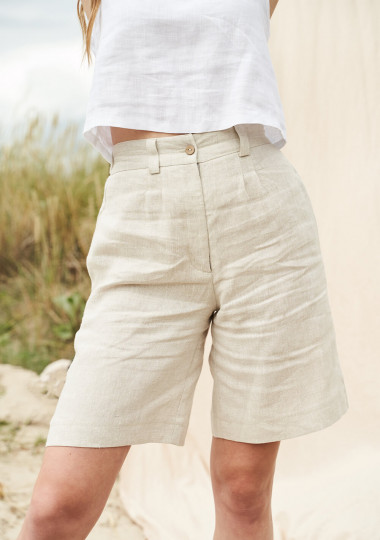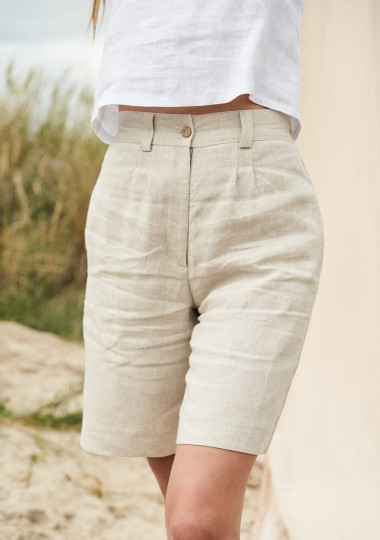 Linen bermuda shorts Gemma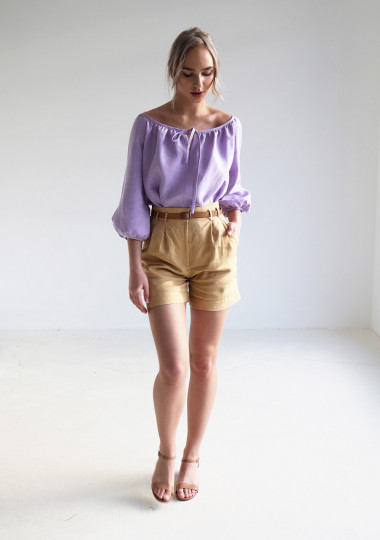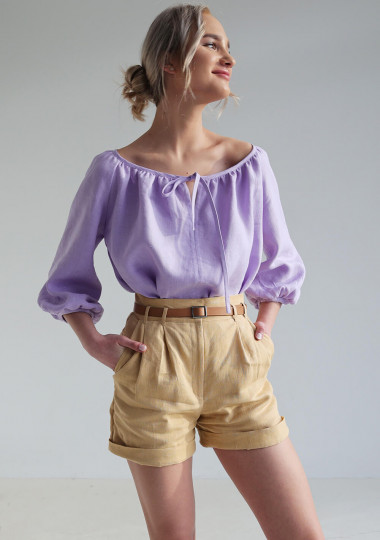 Linen shorts Sydney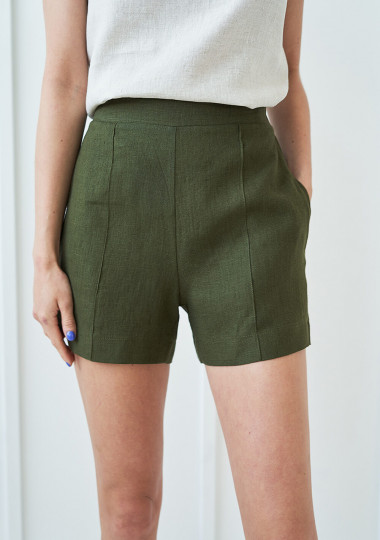 Linen shorts Tori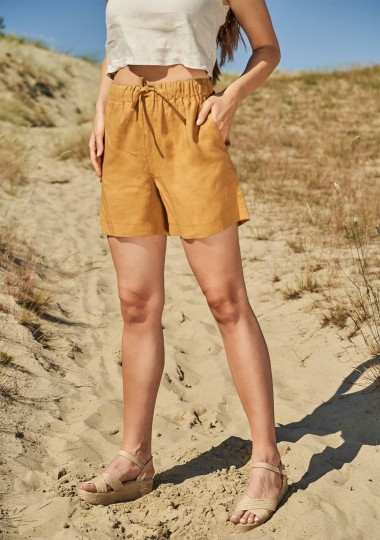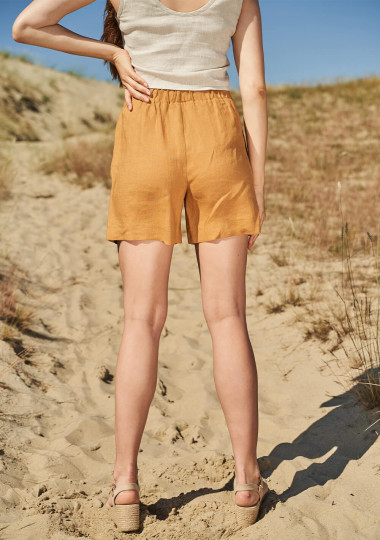 Linen drawstring shorts Kaia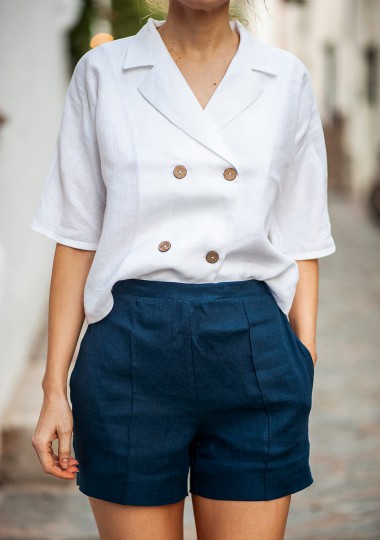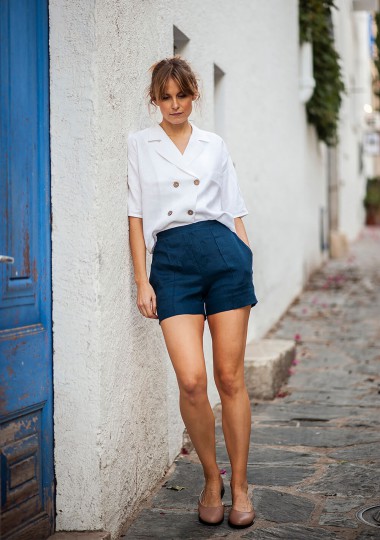 Linen shorts Tori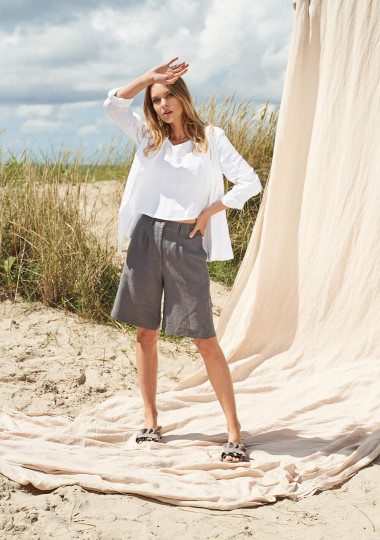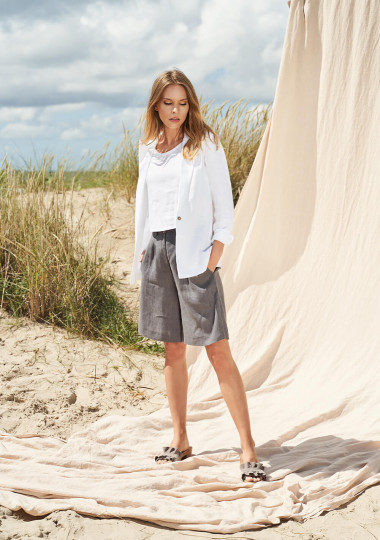 Linen bermuda shorts Gemma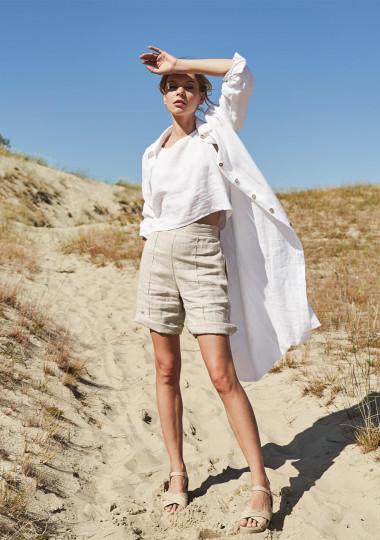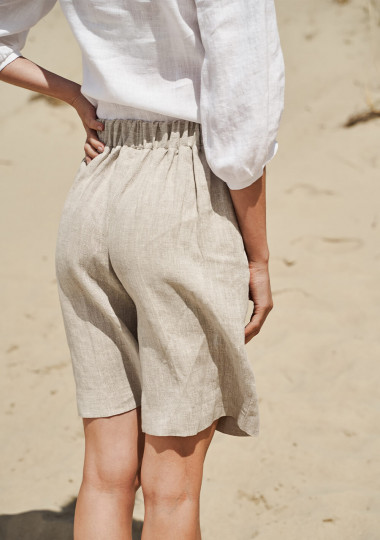 Linen shorts Anika
So many styles to choose from
What can be more comfortable and summer-appropriate than a pair of breezy, fuss-free linen shorts? Here at Linen Handmade Studio, we offer a bunch of styles for you to choose - from womens linen bermuda shorts, high waisted shorts to drawstring ones, and many more. Oh, and the best part? Each pair is comfy, effortless with a chic city-girl feel to it.
Timeless designs with modern twist
We all know that high waisted linen shorts are an absolute necessity that is highly requested during the warm season. That is why we complemented our collection with high-waisted shorts in many styles. These womens linen shorts snatch the waist, gives a look of fuller hip and has an elegant, exquisite vibe.
Bermuda shorts
Love it or hate but linen Bermuda shorts made a successful comeback. Versatility, the elegance of the design is simply hard to resist. If you do not own a pair yet, discover the ones we offer that go well with anything. This specific design creates a business casual linen shorts outfit that is lifesaving for those who are stuck in the office during scorching summer days. And for those of you who choose comfort over almost anything, linen drawstring shorts are a way to go. Loose rather than fitted and in so many colors to choose from. Perfect for long vacations, beach walks, and other casual summer plans.