Linen pants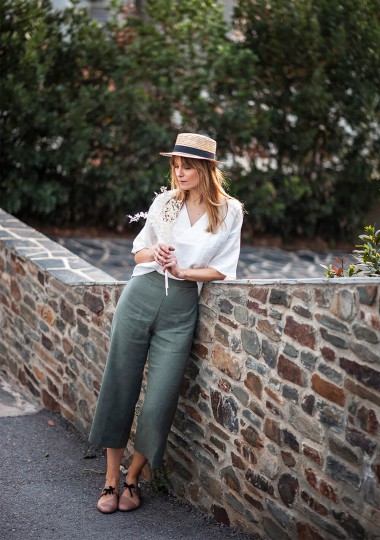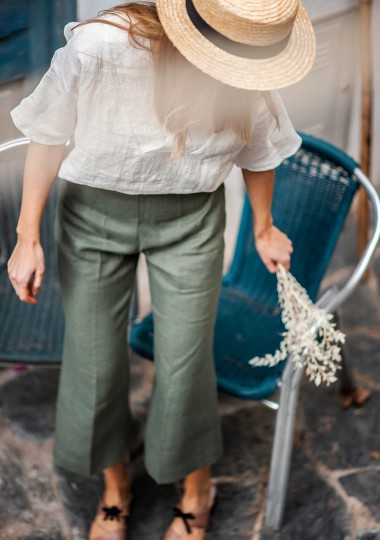 Linen pants Riley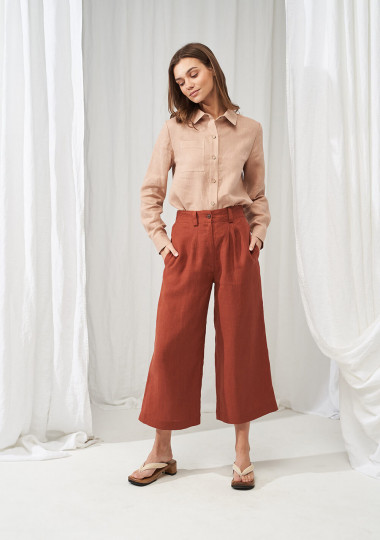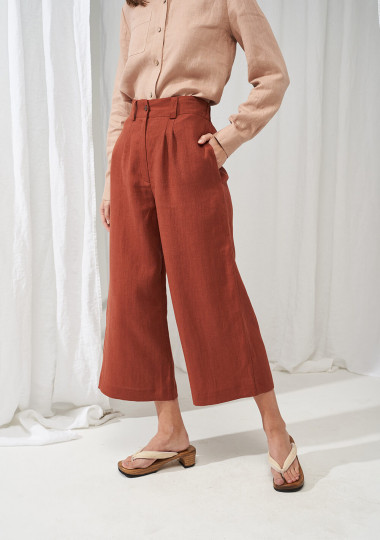 Wide leg linen pants Gemma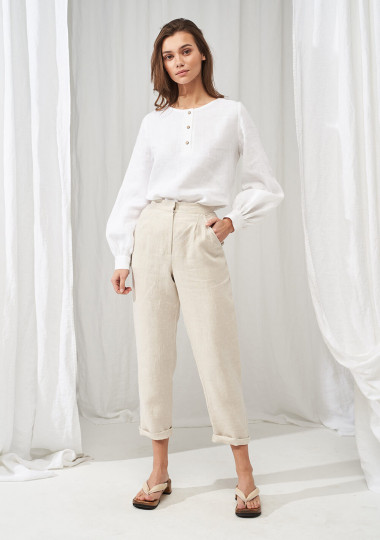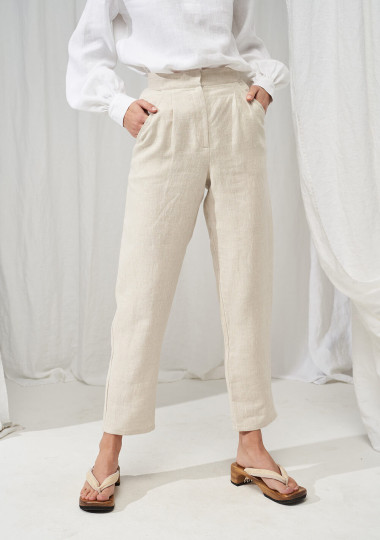 High waisted linen pants Delaney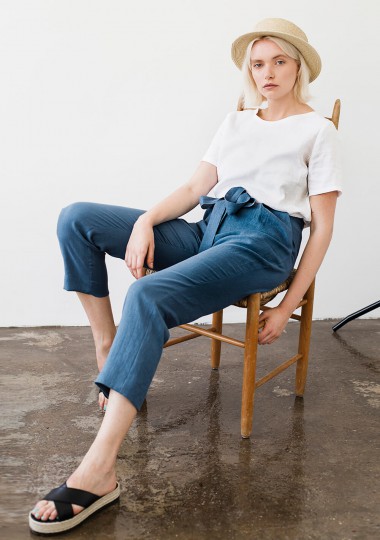 Linen pants with belt Dakota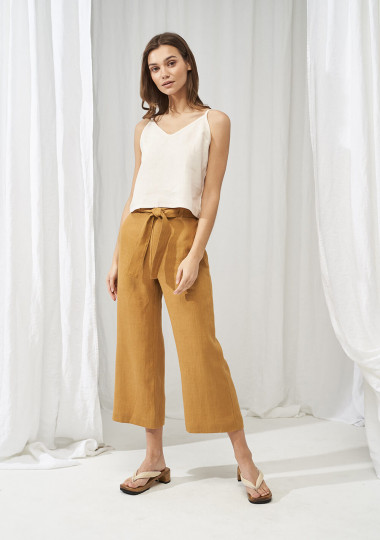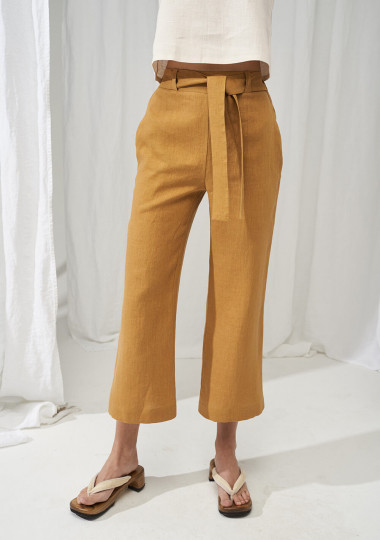 Linen crop pants Karter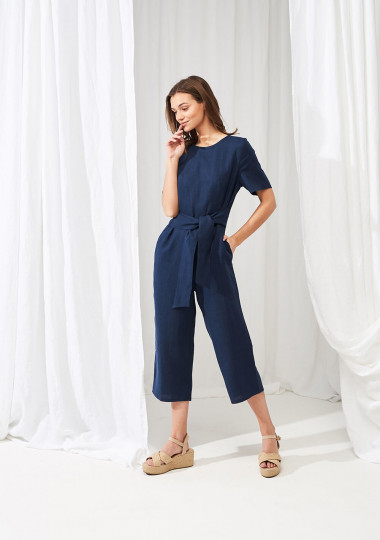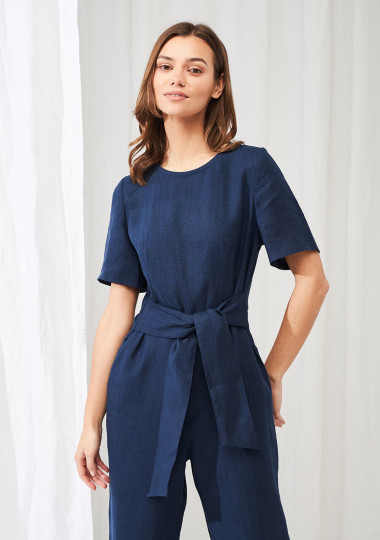 Linen jumpsuit Avery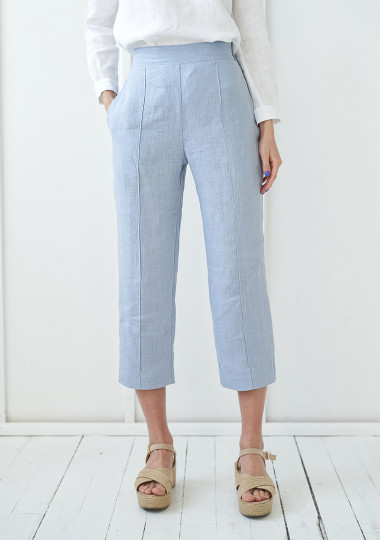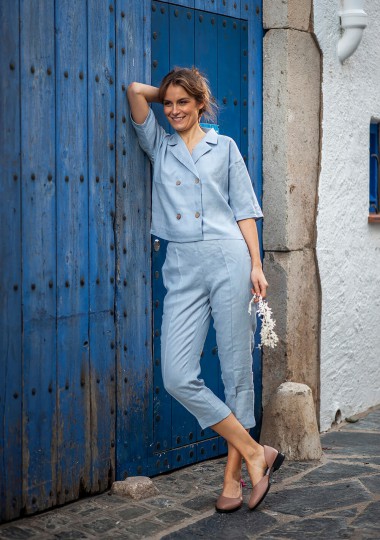 Linen pants Tori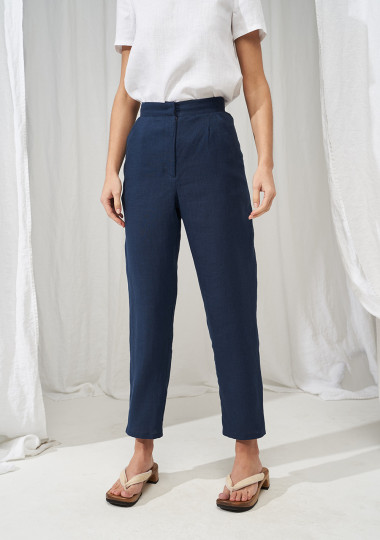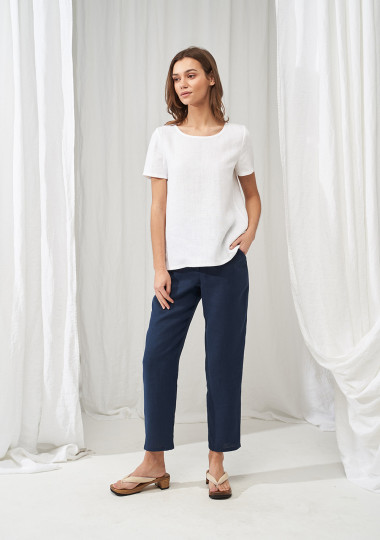 High waisted linen pants Delaney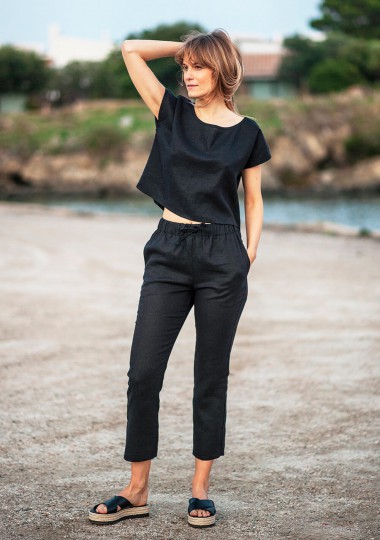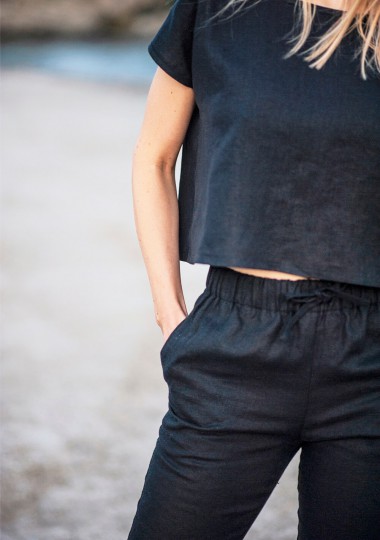 Linen pants Kaia
FIND YOUR FAVES
There is a special power in great-fitting classic linen pants. Smart design can make you feel self-assured, powerful, and always in style. Linen pants deserve a special award for their versatility and adaptability to different seasons or settings. No matter if you are getting ready for the office or heading to the beach, a pair of comfy linen pants work wonders in proving comfort and style. Airy and effortless – discover our top linen pants for women to get you started on linen fashion.
COMFORT AND BREEZINESS
If you can call yourself a wild child who enjoys spending time outdoors, linen drawstring pants are the ones for you. Due to their comfort and breeziness, you will be able to enjoy your leisure time activities to the fullest. Pair your women's drawstring linen pants with a crop top and a pair of sneakers – there you have it, comfy day-to-day look.
OFFICE APPROPRIATE
We understand that no busy women have time to change their outfits throughout the day. With linen crop pants, you will be able to go from meetings to happy hours in a blink of an eye. You can choose from different designs though all of these are super comfortable yet stylish and refined. From black linen pants to green linen pants, we offer 22 different colors to choose from. Let's not forget that they also have different details: belt, flat front, rubber waist, etc. Every woman will find style and color to meet her specific needs and expectations.
VACATION MODE
If you don't own a pair of linen beach pants already, you are actually missing out a lot! Due to their breathability, comfort, and high absorbency, it would be hard to find alternatives even close to that. Lounging on the warm sand or having a walk during the sunset wouldn't be as pleasant without airy linen beach pants. From wide, sweeping culotte pants to linen jogger pants and other effortless pieces. The best part is that they don't require precise care, ironing, and dries really fast! Our linen clothing shop made sure to create linen pants that would make you look pretty & feel comfy with minimal effort. No matter what the occasion is, our linen clothes will keep you looking stylish and summer-ready.