linen bermuda shorts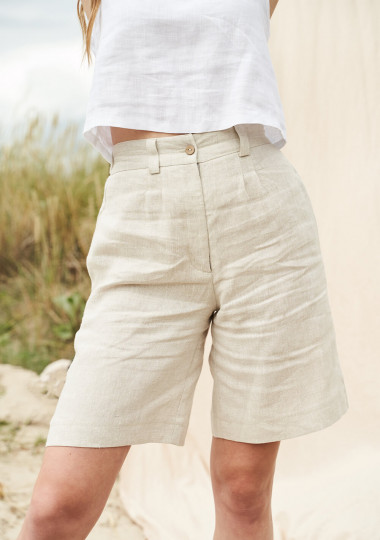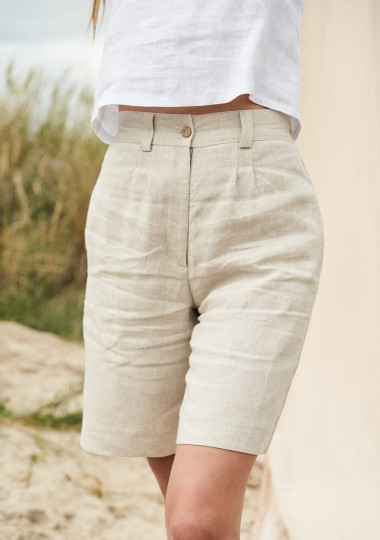 Linen bermuda shorts Gemma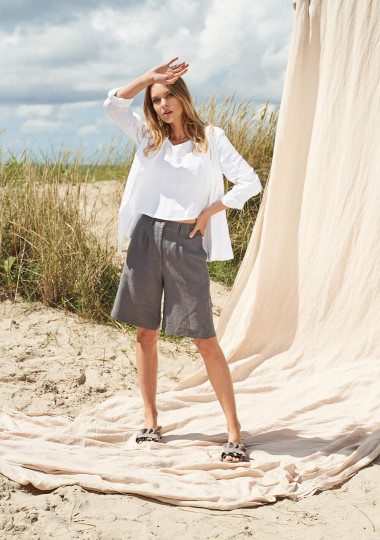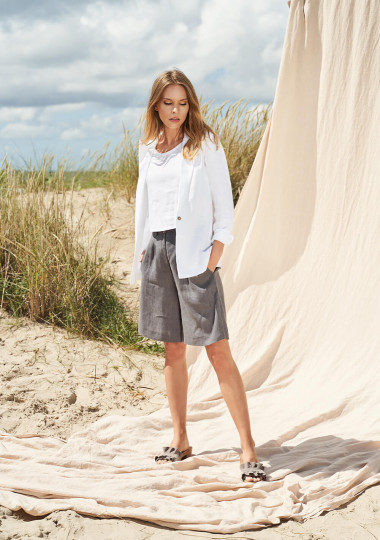 Linen bermuda shorts Gemma
Elevate your style
You are probably well aware of how fashionable, stylish, and trendy ladies linen Bermuda shorts are. Yes, linen Bermuda shorts are not the easiest ones to style, but they are definitely worth the hype they have been receiving! They are breath of fresh air and a way to bring more spice into your wardrobe, create mix & match combinations with your other linen clothes. Depending on the design, these shorts can fit your body right and highlight the feminine figure. To create smart-casual or dressier outfits, you may want to explore our linen shorts for women collection and find your favorite pair.
From fancy to casual
White linen Bermuda shorts are more put-together and fancier which makes them such a great piece to wear to modest celebrations and festivities. It is a myth that shorts are not for elegant wear. In fact, a white linen shorts outfit could even work for summer weddings, christenings, or other celebrations. If you are more into laid-back, casual outfits, elastic waist linen shorts may be the ones for you. Not only they feel comfy and breezy, but they are also easy to style and effortlessly elegant. What makes the best linen shorts? Breathable and durable fabric, timeless design, and versatility that allows you to wear your linen shorts for the longest time possible.