09/11/2022
Capsule wardrobe essentials
Share
What is a capsule wardrobe?
Deciding what to wear each morning seems like an easy decision yet some days it causes frustration, followed by sadness and disappointment because the outfit simply doesn't come together. Well, a capsule wardrobe is exactly made to combat this issue. As well as save you money, time, and space in the long run.
A Capsule wardrobe essenatials are a limited collection of interchangeable clothing pieces that are easy to mix and match together. These are often classic, timeless pieces made in one style and primarily composed of neutral, pastel colors. It allows you to create a variety of different looks with a small selection of clothes and always have something to wear. If you'd like to learn more about building a capsule wardrobe and discover our linen essential staples, read below!
What are the benefits of owning linen capsule wardrobe?
Sustainable. By having a limited selection of clothes, you also limit your purchases, especially, in fast fashion stores. You also choose high-quality pieces so you would be able to wear them for longer. This means fewer clothes are thrown away into landfills. Most people who decide to build their capsule wardrobe also support sustainable fashion creators working with made-to-order or zero-waste principles.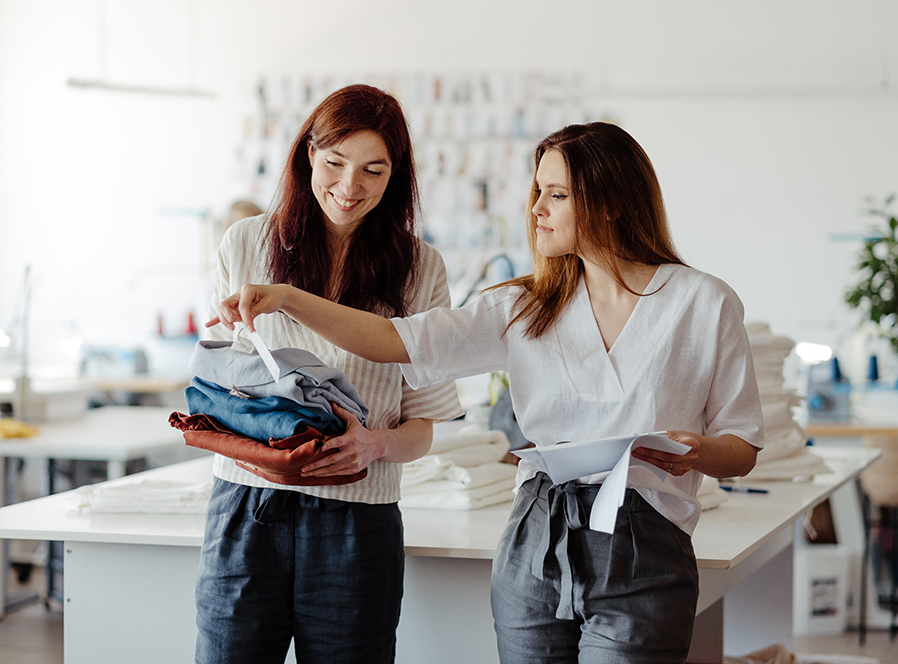 Confidence-building. Building a capsule requires identifying which styles, shapes, colors, and silhouettes work for your specific body shape. Wardrobe essentials are not some trendy or signature pieces that don't compliment your figure, no crazy colors or prints that don't go well with other pieces in your closet. Because items are in a defined color palette, you always create chic outfits that compliment your style. Linen capsule essentials ensure that you dress for form and function – outfits make you feel comfortable, and it is easier to always feel good about what you are wearing.
Time saving. There's always something for you to wear. Linen clothing easily adapt from daytime to nighttime and work for easy mixing and matching. There's no need to raid clothing stores every weekend and because of defined choice, it is easier to decide what to wear each time. More time to focus on things, moments, and experiences that are more important.
Money saving. Capsule wardrobe essentials may require investing a bit of money before you start but once the capsule is built, there is no need to spend more money. Fewer clothes mean less repairing and you only own items you truly love and wear. There are fewer purchases and less money spent impulsively.
Space saving. By only keeping the clothing essentials you always wear, you have more space in your closet and there is no clutter. It is easy to maintain a tidy wardrobe and there is no frustration caused by piles of clothing in your space.
Simple & stress-free. We often underestimate how much stress our wardrobes can cause. Not having something to wear for an important job interview or romantic date is overwhelming and sometimes may even lead to tears. You would not believe how much stress would fall off your shoulders with a nicely built capsule wardrobe. Linen capsule wardrobe guarantees there is always something nice and figure-flattering to wear and may also increase your self-confidence and help you feel more empowered.
Easy preparation for traveling. By owning a core closet essentials, you only own comfortable, effortless clothes suitable for different travel destinations. This saves you time and decision fatigue when preparing for a trip or vacation.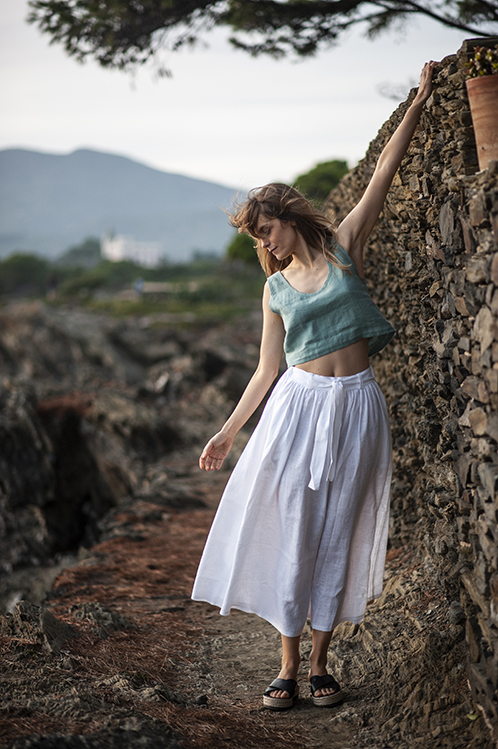 Principles on how to build a linen capsule wardrobe
Although a capsule wardrobe saves time and energy in the long run, knowing where and how to start may speed up the preparation process. Here's our cheat sheet on where to begin:
List the items you wear often and identify how many of each group (blouses, pants, skirts, etc.) you need.
Think of the outfits you would be able to build with each item. If you need inspiration, use Pinterest or other sites to make boards. You can also take pictures of the outfits so it would be easier for you to decide on what to wear in the future. Audit your closet and declutter. Do not throw items away – a gift to a family member or a friend, sell online or donate. Make a list of the capsule wardrobe essentials you do not have in your closet and shop for those items in sustainable, slow fashion stores.
Invest in high-quality, classic-style pieces in neutral shades, such as black, white, beige, ivory, cream, camel, etc. These colors go well together and you will always be dressed stylishly chic. Take your style, measurements, figure type, and other details into account. Only purchase well-fitting clothes that feel comfortable and could be worn often.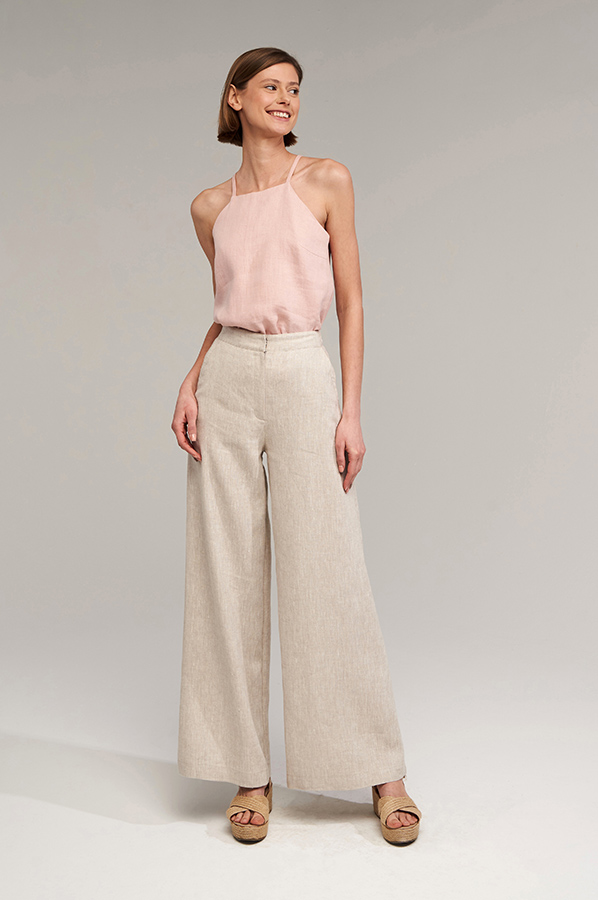 Here's our ultimate list of linen capsule wardrobe essentials
Now that we explained the principles of the capsule wardrobe and shared the cheat sheet on where to start, we will also give you our top linen picks. Each item is effortless, versatile, and classic meaning it will easily pair with other items, fabrics, and colors.
A simple t-shirt with ¾ or short sleeves
Pair it with structured, classic pants for office wear or with an A-line skirt for a more elegant look. A simple t-shirt is an inevitable part of every summer closet, but it works well with layering for winter too. Opt for neutral shades, such as white, ivory, beige, or black.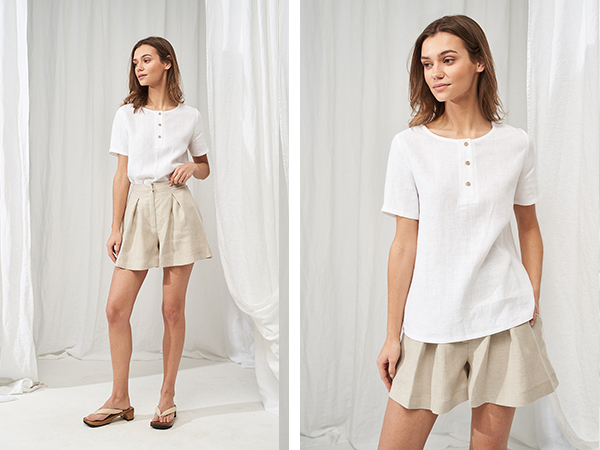 Structured pants with a zipper closer and side pockets
Pairs well with jackets and button-downs for work or with a looser shirt and a pair of sneakers for a comfortable casual look. Structured pants also have belt loops if you will want to spice up the look with an accent belt. Choose form-fitting yet comfortable pants for the accentuated waist and length that is always in style.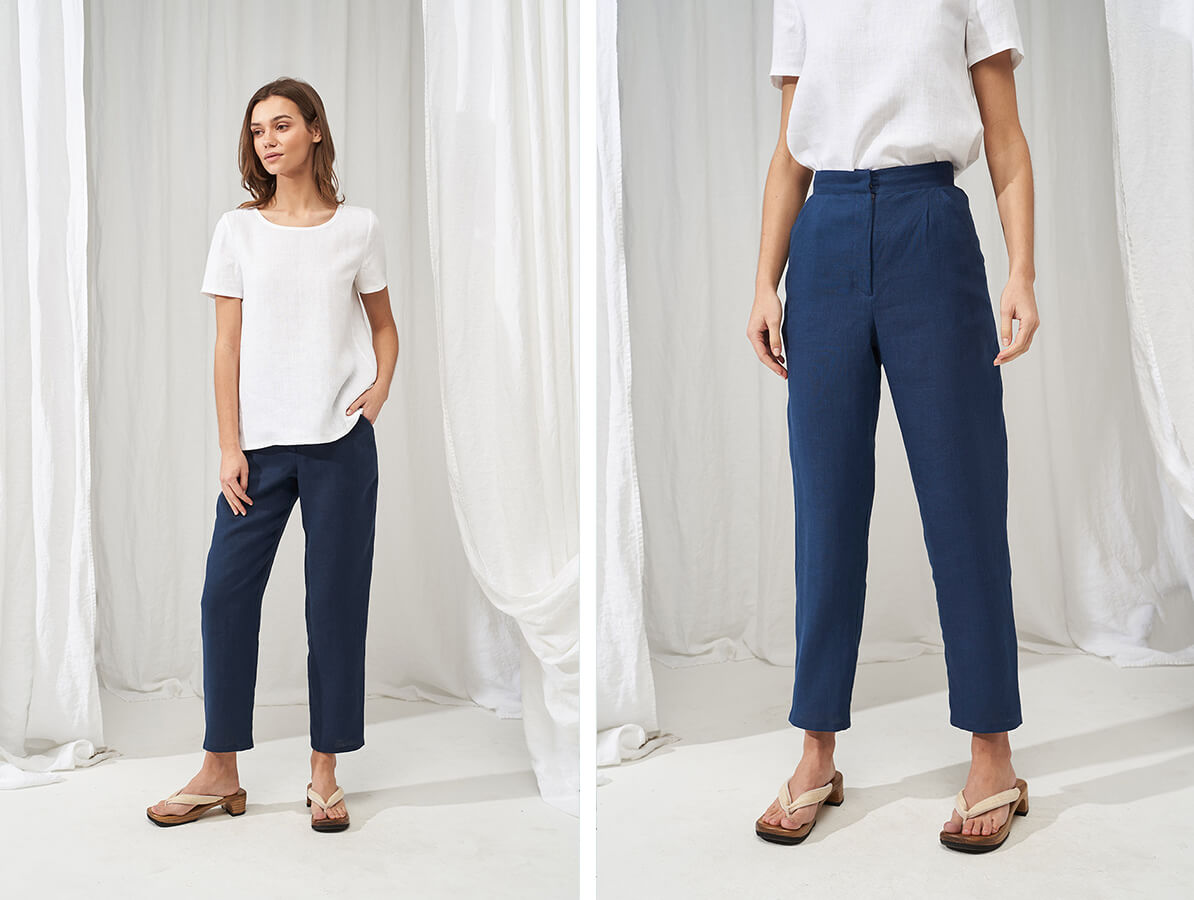 Versatile midi dress with the belt
A minimalistic and chic dress that could be easily dressed up or down and suitable for many different occasions. Accentuated waist, handy sides pockets, and flattering length. Pair with heels for special occasions and sandals for an effortless summer look. Midi length is perfect in between so you would feel comfortable and feminine at the same time.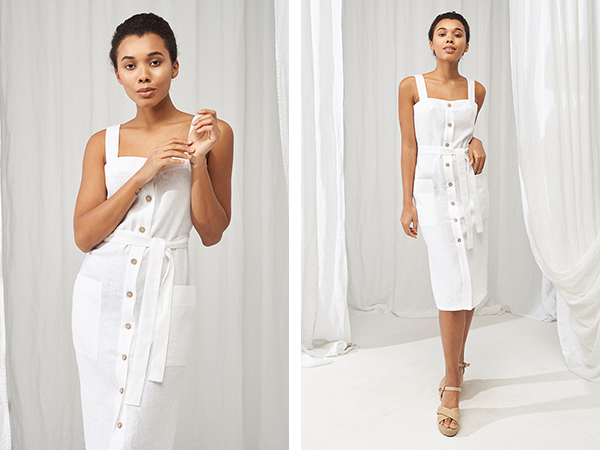 Summer shorts
Polished, classic design shorts in a longer length to ensure the item could be worn on the beach and office too. Pairs well with a linen jacket, simple shirt, and many other items. Elastic sides ensure extra comfort, and handy side pockets to fit all of your necessities. Pair with sneakers for a casual look and with heels for a more put-together, dressy outfit.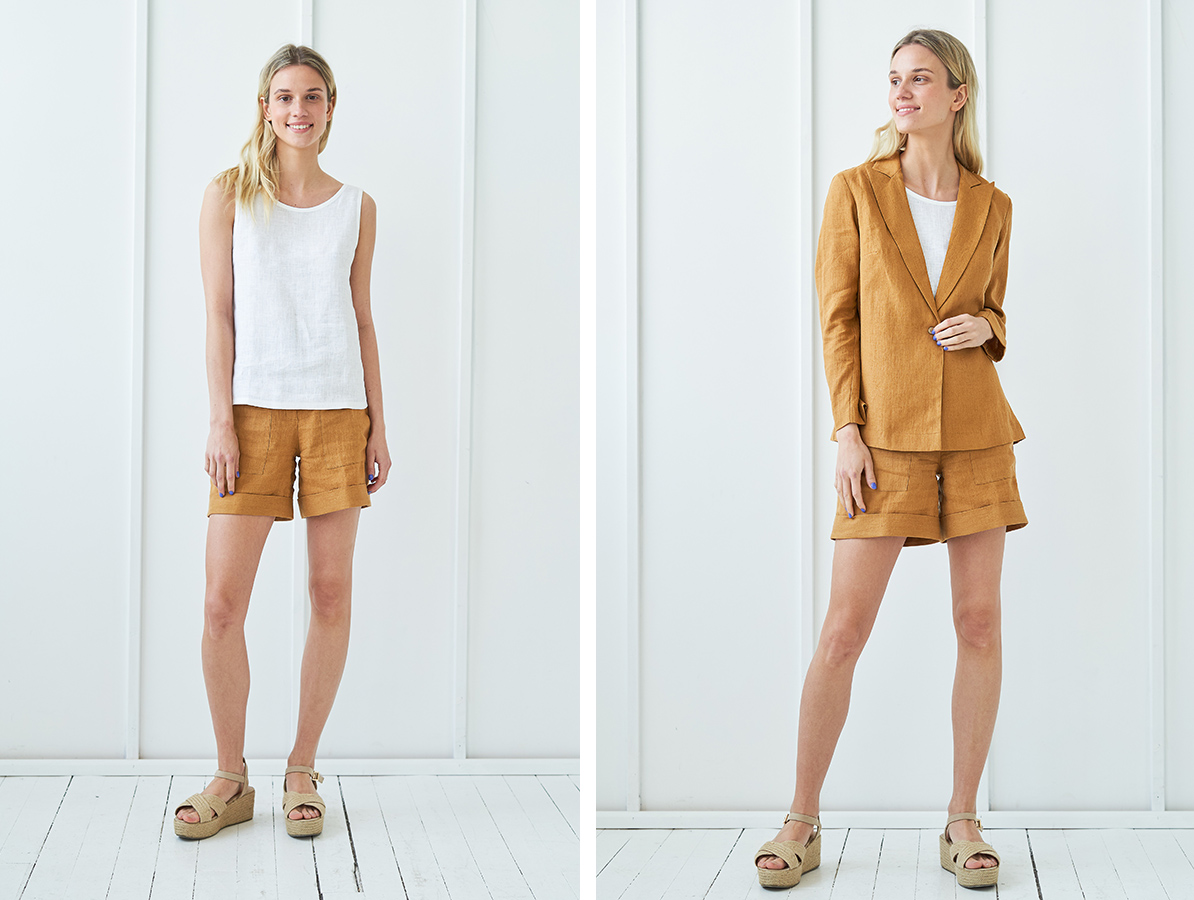 Comfortable maxi linen skirt
Maxi skirts win at versatility because of how easy this piece adapts to different occasions and weather conditions. Use it for layering in the winter and rock comfortably in the summertime. Maxi skirts look elegant and feminine and can be easily paired with any shirt options.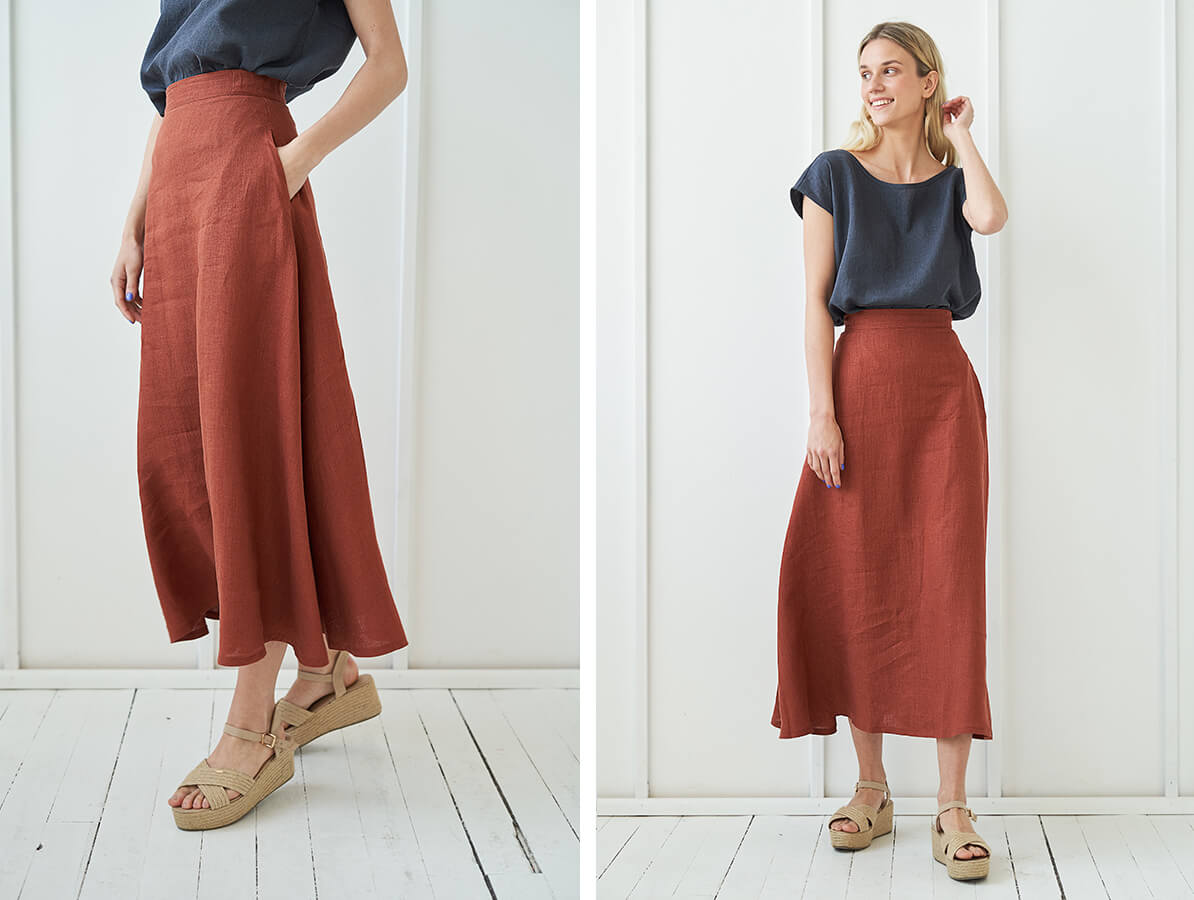 Some other linen capsule wardrobe essentials could be elegant wrap tops, sweeping maxi dresses, comfortable kimono cardigans, spaghetti strap dresses, original linen wrap dresses, and classy palazzo pants. All mentioned items work for both casual and special occasion settings and are easily compatible with other wardrobe clothes.
Is it hard to maintain a capsule wardrobe?
Typically, a capsule wardrobe works for 3-6 months after having to reorganize it. Some items could be worn out or stained or you simply will want to adapt the closet to a different season. Remember, the first capsule you will create may have its flaws, but you will learn along the way, explore your style, and most likely learn more about your fashion preferences. While in this process, do not forget to enjoy yourself and treat this beneficial practice as a game. A game that is meaningful, more sustainable, and environment friendly. Encourage your friends and family to join this game with you – you will have someone to share your experience with.
We think you might like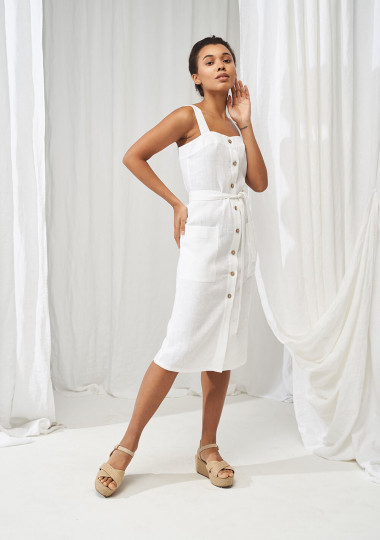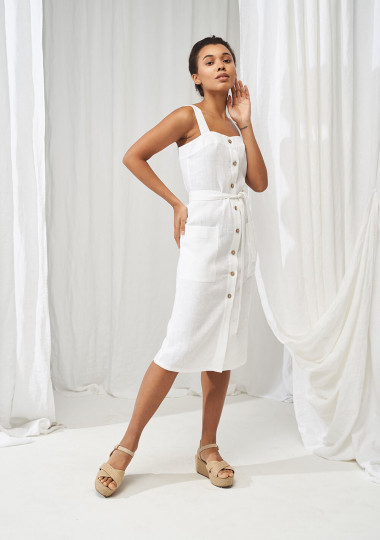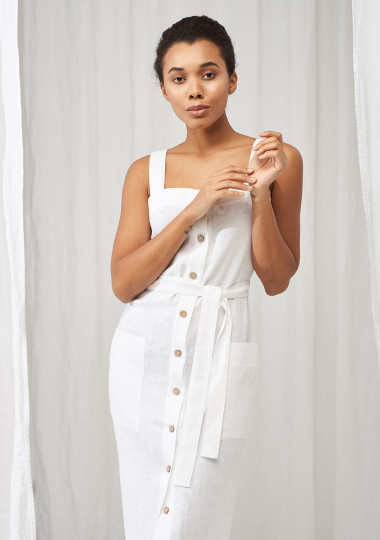 Button front linen dress Ava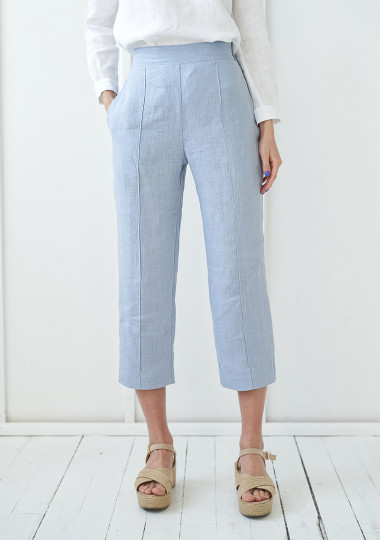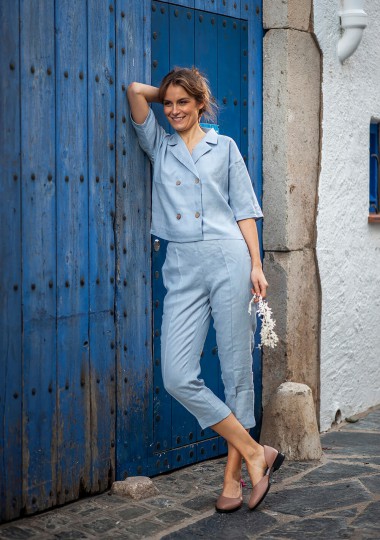 Linen pants Tori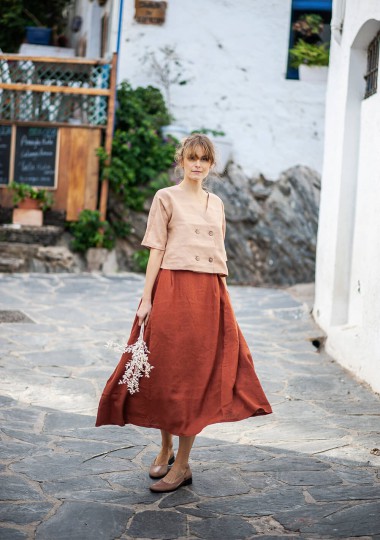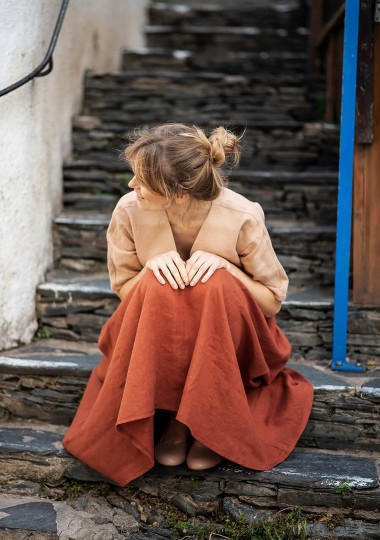 Linen skirt Florence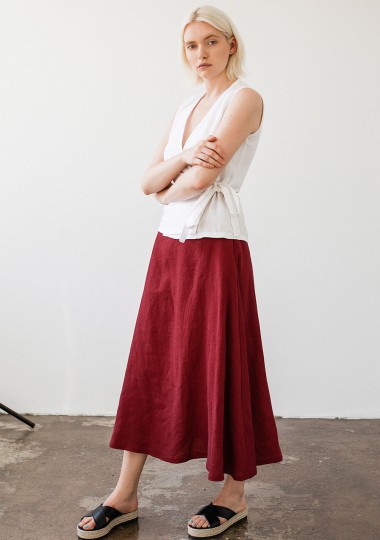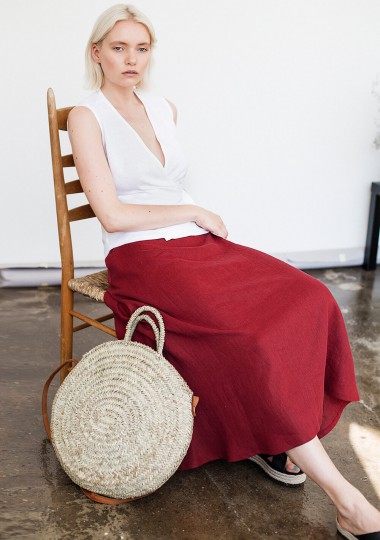 Linen skirt India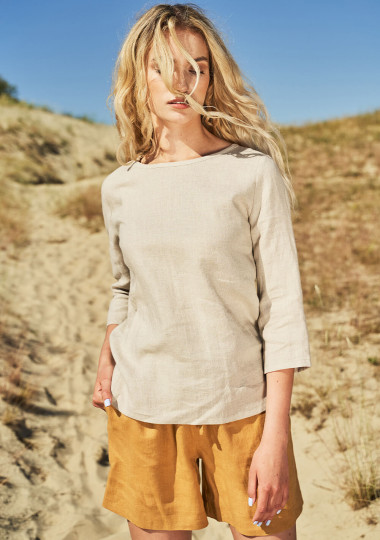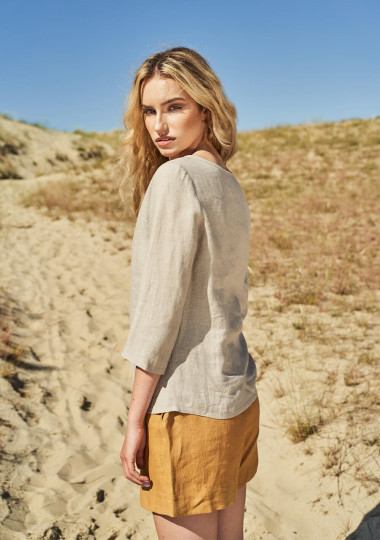 Linen top Aria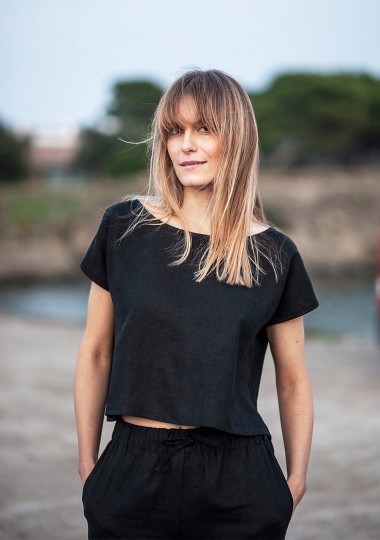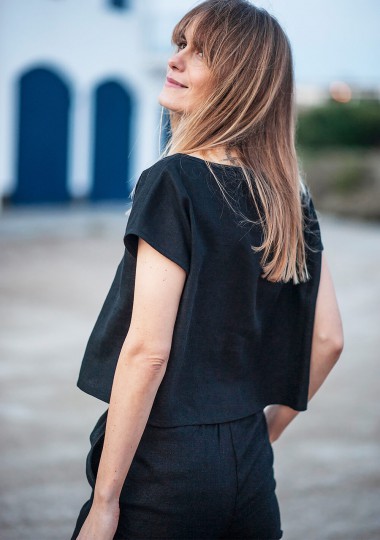 Linen crop top Berlin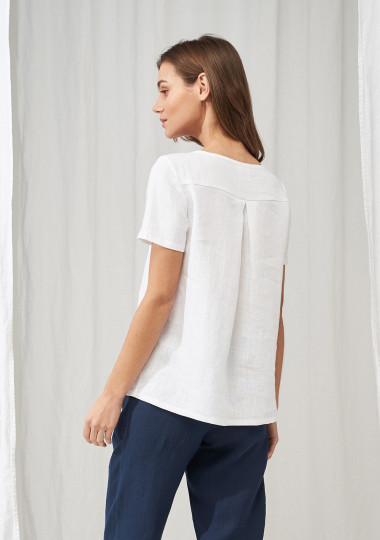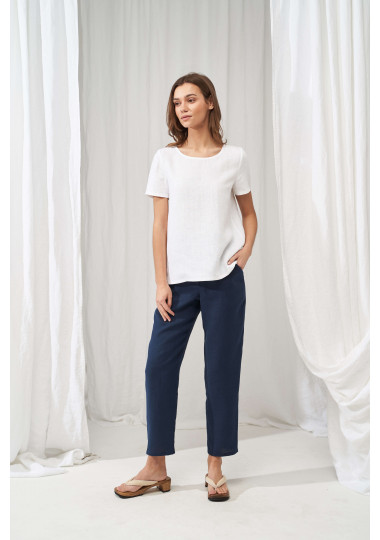 Linen shirt Olivia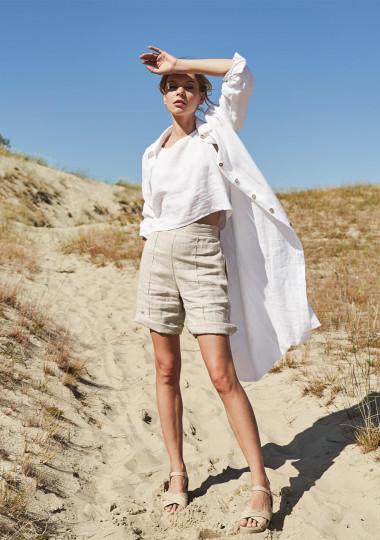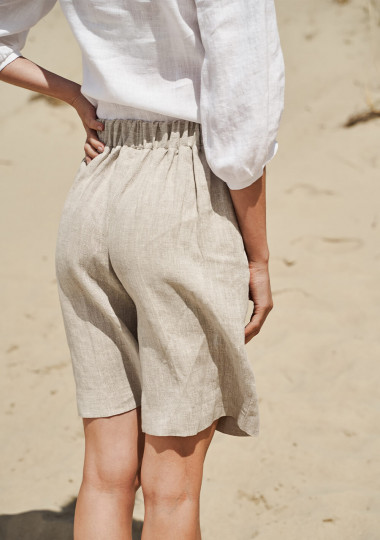 Linen shorts Anika