04/14/2020
Process of making wrap linen dress
Share

Making a wrap linen dress can easily be compared to making a work of art
We put a lot of energy, time, and passion to it. Today I am inviting you to see the whole process of making a wrap linen dress. From a conversation with a customer, linen fabric, and sewing pattern to beautiful softened linen wrap dress being ready to send. It all starts with a conversation. Communication is the key in order to know the needs of the customer, especially if there are doubts about the size, design, or color. I am willing to resolve every issue and take every single detail into account. Your satisfactory experience is our team's biggest value.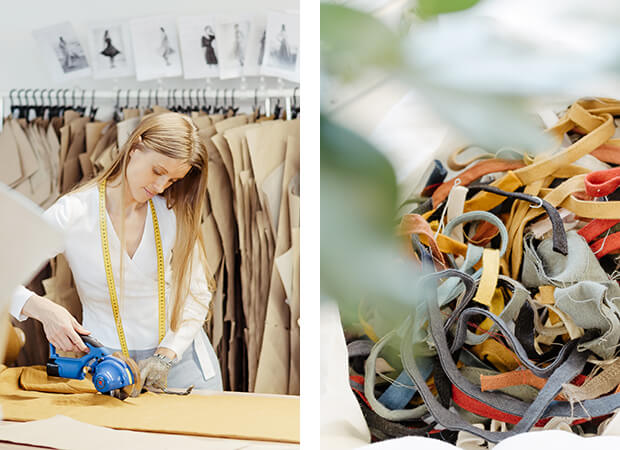 Outlining and cutting
Let's move onto outlining and cutting linen fabric into pieces. We consciously care about the aesthetic appeal of linen as well as precision. Every inch is important as we want a perfect fitting linen dress for every single customer. Most of our designs are made using the whole width of the fabric, sometimes even 4 m of it! That is why they are very rich in material and details. If there's fabric left from the cutting, our tailors make sure to use it still. That is the main reason why our designs have so many straps, belts, and pockets. We are glad to know that our production is beneficial for the environment & cost-effective.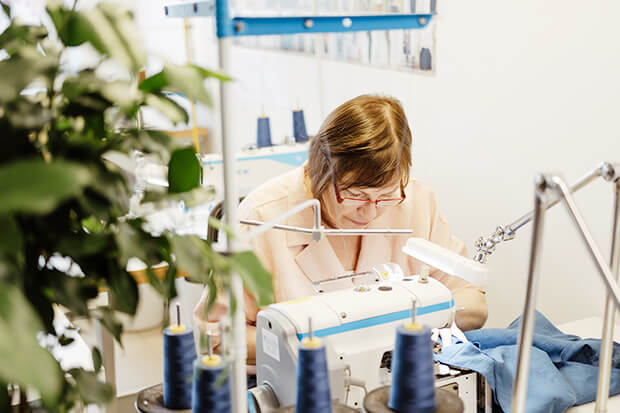 Sewing 
Once cutting is done, it's time to sew a wrap linen dress. Sewing a linen dress takes a lot of carefulness and concentration as well as most of the production time. Sound of music and sewing machines are not the only ones you will hear. Our team is always having a great laugh… that's how our studio gets filled with positivity and joy. Finally, the wrap linen dress is almost ready to be shipped. It's time to sew tag denoting price and brand. When it comes to ironing… we tend to leave linen slightly creased. That is how you get the best-softened linen look. It is proof that sometimes things don't have to be ideal. Imperfections are beautiful too!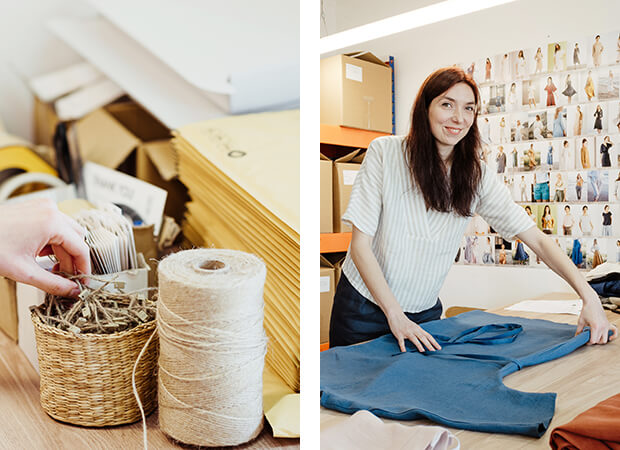 Last but not least
That is, it! It's the part there my work (which started with the conversation) continues. I personally double-check if the size, color, and quantity are correct. It's also the time to make sure that there are no defects on the fabric and every seam is perfectly sewn into the dress. There should be no access threads, no fuzzes. Without further ado, I fold linen dress to fit into the package, make sure that the box is closed securely so there would be no damage when it's in the delivery. We carry parcels to our local post every day if its express delivery the courier comes to take the parcel for us. Your new, nice and fresh dress has been sent. With all of our great laughs and warmest wishes, with the smell of our lovely studio and most importantly – with all of our hearts.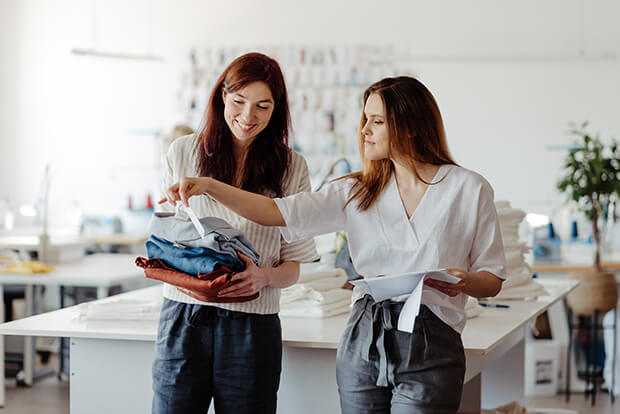 We think you might like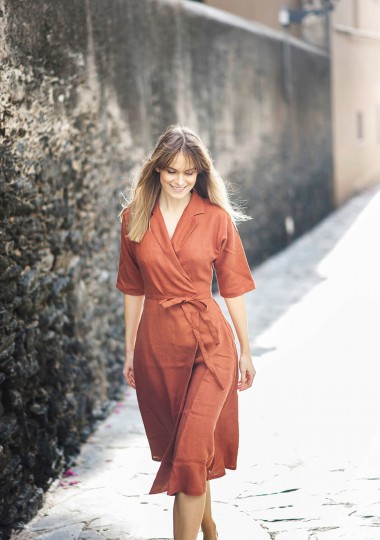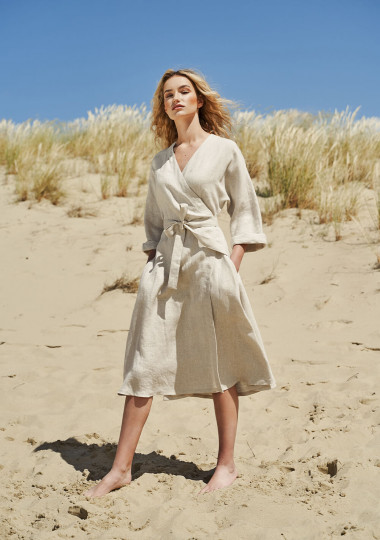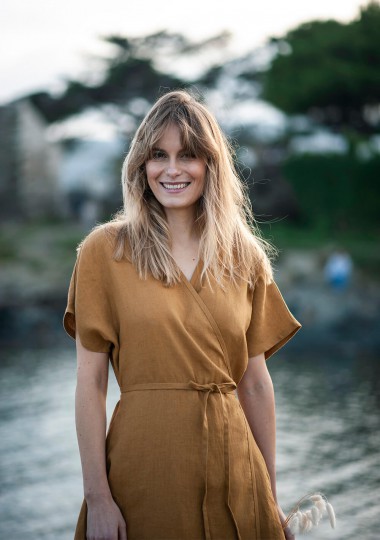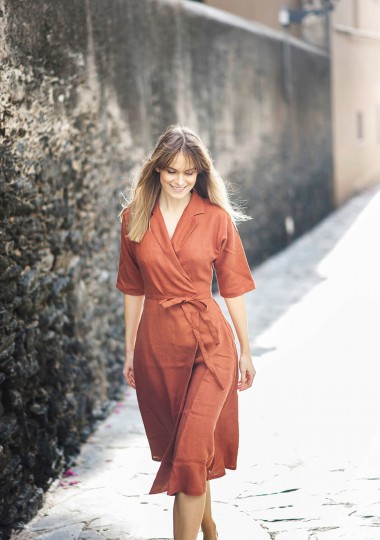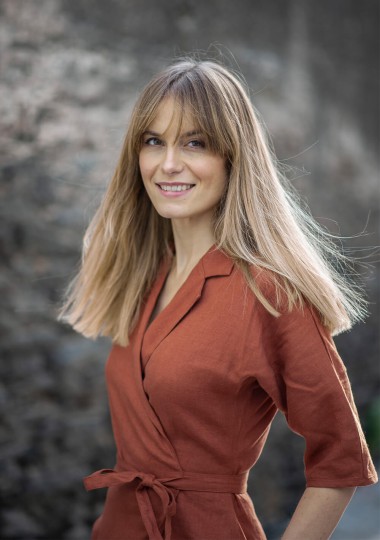 Linen dress Athena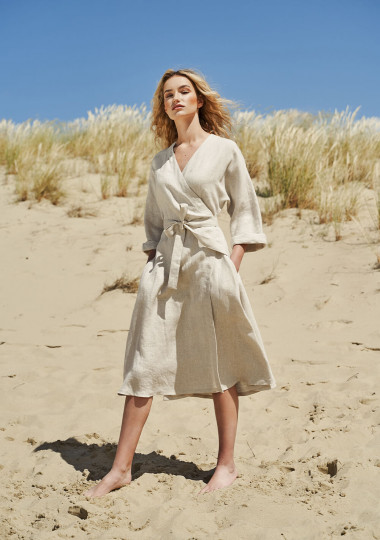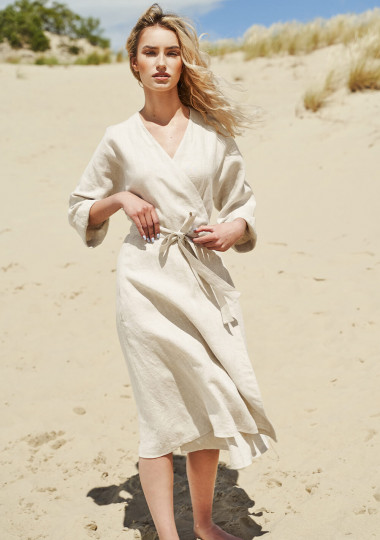 Flowy linen wrap dress Thalia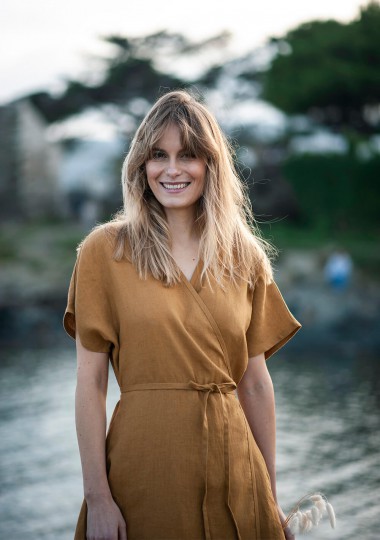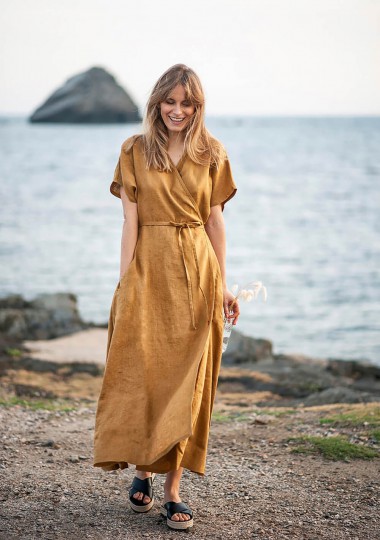 Maxi linen wrap dress Delilah