05/22/2020
Occasion wear
Share
Summer is a busy, festive, and enjoyable season full of weddings, christenings, and all kinds of fun celebrations. We all may experience the pressure and tension of the season because it's always hard to find perfect clothes for special occasions. However, the occasion wear shouldn't be a headache and getting ready will be much easier if you will have everything planned in advance. In today's post, we will give you brief ideas on how to achieve a sophisticated, chic look for the most common special occasions.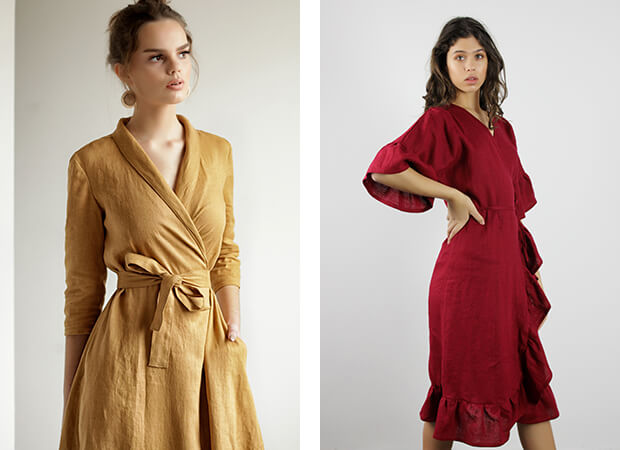 Wedding guest
A wedding usually is a very formal event unless the bride and the groom have decided to go for a certain theme and explained that in their invitation. The easiest way to look elegant is to go for maxi length dresses with certain detailing: shawl collar, ruffles, open back, A-line designs with a full skirt, etc. Maxi length sweeps while you walk and gives this sophisticated, fancy vibe. If you don't particularly enjoy long, heavy, and very formal dresses, stay true to yourself and choose something more modest: tie waist midi length dresses, button-down dresses with classic collars, etc. Always keep in mind the location and time of the wedding. If you are attending a beach wedding, a perfect linen wedding guest outfit could be just a skirt paired with a nice top and an occasion coat.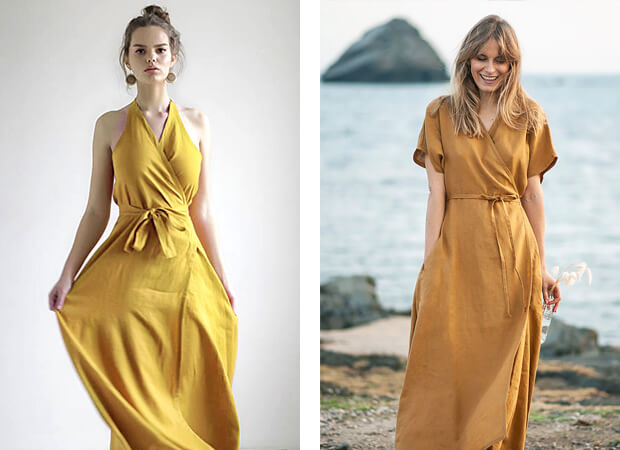 Bridesmaids
It's very common for the bride to choose special occasion outfits for her bridesmaids, however, they should always wear something they feel pretty and comfortable in. Gorgeous occasion wear for bridesmaids could be maxi spaghetti strap dresses, wrap dresses with kimono sleeves, etc. We often see bridesmaids wearing the same style and color to look matching. However, we all have different body types and figures and the same length doesn't look flattering on each of us. Bridesmaids could go for the same dress but play with different lengths that suit their body type best. That will make them match but they will also have their sense of individuality. Midi, mini, maxi will also look so much more interesting and playful in the wedding pictures.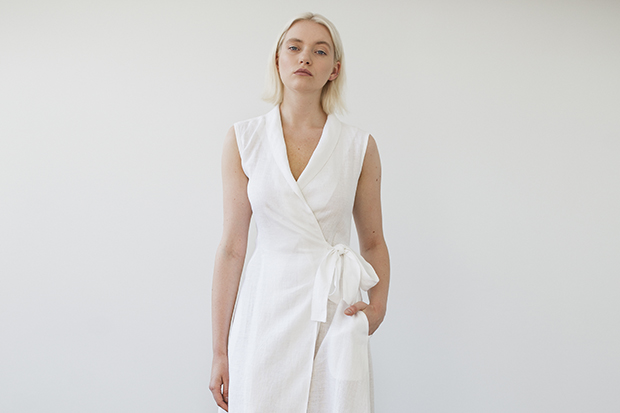 Christening
Christening is a pure, magical ceremony and most women prefer to wear modest and classic, comfortable occasionwear options in bright, soft, and gentle colors. Halter, wrap dresses would be a very suitable choice as they accentuate subtle femininity but provides comfort and adjustability as well. You don't want to wear something uncomfortable as the ceremony and celebration afterward is likely to require a lot of movement.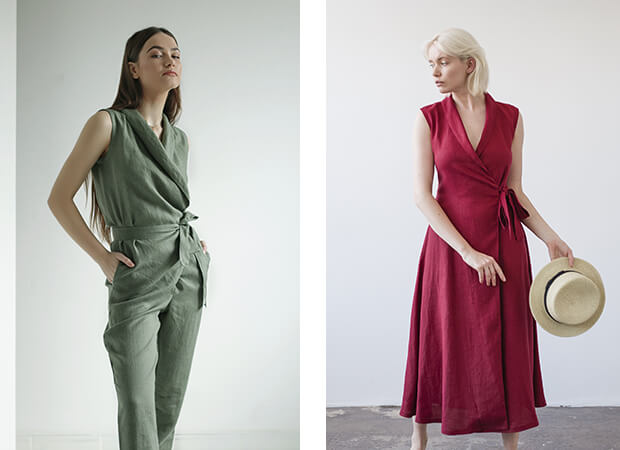 Any other occasion
Not every woman enjoys wearing fancy dresses and honestly, there is nothing wrong with that! Special occasion wear doesn't necessarily mean sophisticated dresses, sometimes it could be a captivating jumpsuit or a maxi skirt paired with a nice occasion coat. There are so many ways to look stylish and stay cool during these important life events. The good news is, our collection offers a wide selection of occasions wear where you will surely find a linen wedding guest dress, formal linen dress, or explore the collection of linen evening wear and other occasion clothing.