05/15/2020
How to support sustainable fashion?
Share
Some of you may have already heard about sustainable fashion and maybe even started changing your shopping habits for the better. While others may still be a little hesitant because even though the idea itself is very appealing, the key question is always the same – where and how do I start? In this post, we will give you a few ideas on how you can start your own journey on making more sustainable fashion choices.
First things thing, you don't have to start drastically
Start with the little habits that you have and try to change them for the better. With warmer and sunnier days coming up so fast, you will surely start dreaming about something new, stylish, and suitable for your warmer weather wardrobe. And in your next shopping session, we strongly advise not to rush & not to buy things spontaneously. Plan and write down the things that you actually need – that will prevent you from buying clothing that easily captures the eye but is cheaply made or simply unnecessary.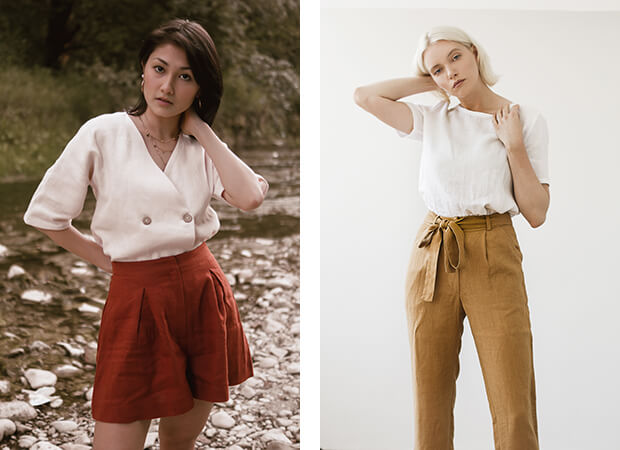 Outfit combinations
Before rushing & making new purchases, try to create outfits from the designs that you already have. It sounds simple but the result is very handy when you put it into practice. Mixing & matching pieces from your wardrobe are extremely convenient because it saves you time getting ready and helps to organize your closet. It also saves you money because you know exactly what's needed. We know it's quite hard to close your eyes to sales & discounts in a cheap retail store – you simply want to buy more. Even though practicing sustainable fashion takes time and patience, the results are always surprisingly beneficial: to you, your wallet, and even our planet.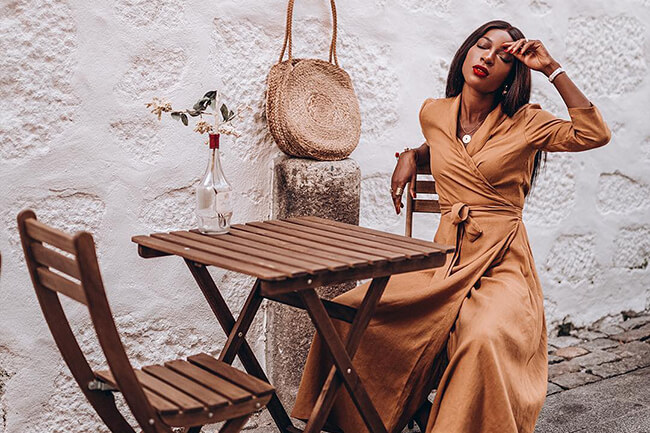 Quality over quantity
Fast fashion clothing often gives us an illusion that we don't have anything to wear or we have to renew our closets as often as possible. That's because of low-quality materials, poorly made designs as well as media promoting the negative image of wearing the same outfit twice. We get it, nobody wants to wear a garment that already looks worn out, "out of fashion" or simply cheap. That's why it's better to invest in more expensive but high-quality and timeless, sustainable women's clothing that will stay in impeccable quality even after numerous washes and years of wear.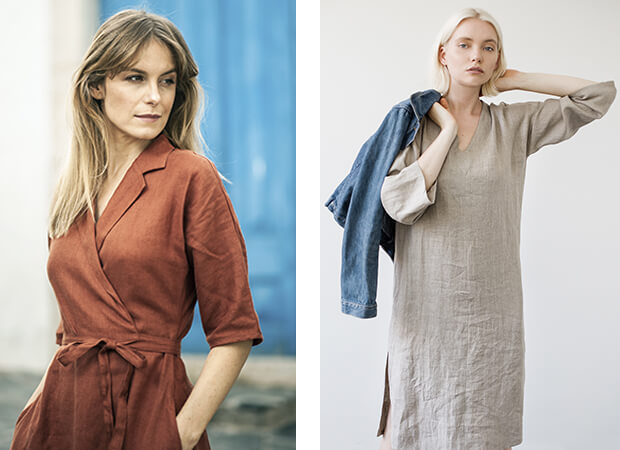 Sustainable fabrics
Of course, linen is one of the most durable and 100 % natural fabric. But if you are thinking about other alternatives, always consider the durability of the fabric and chances of it to be recycled. Try not to buy mixed fabric clothing because in most cases, it cannot be recycled and ends up in a landfill. We suggest choosing sustainable fabrics, natural materials because it's the healthiest choice that doesn't cause allergies, feels soft on the skin and lasts you the longest time possible. With closet made from linen clothes, you will have pieces that reflect your style, supports sustainability, and literally lasts you a lifetime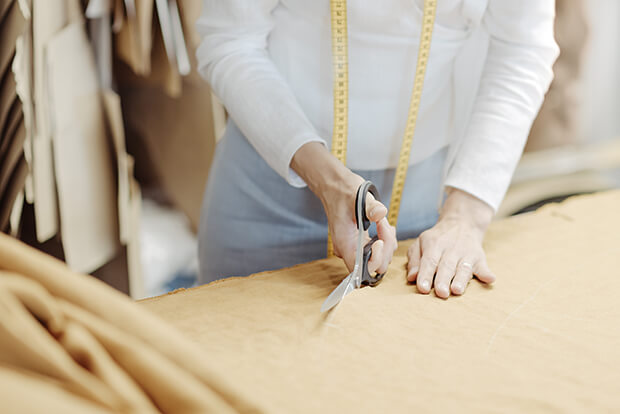 Choose made to order
This revolutionary method allows sustainable clothing brands to create only as much as it's needed because they start the production process only after the order comes through. Made to order cuts down on potential waste with unsold overstock, saves space and energy, as sustainable fashion brands don't have to keep inventory on hand in the warehouse. Some of the brands also allow customers to make specifications, choose the desired length, etc. With made to order, you will know that the garment was made specifically for you, with precision and obsessive attention to details. In a world obsessed with consuming we encourage you to think about your clothing in a different way and choose mindful living. Supporting sustainable clothing companies is not only a choice of clothing but a way of living and focusing on what's truly important – collecting moments, not things. That gorgeous dress you may not be just a piece of fabric but a lovely memory as well. Maybe because you wore it last summer than camping with friends or on your daughter's graduation. Responsible choices we all make today can contribute to greater things in the future. It can actually change the world. Change it for the better. It may sound radical, but we have taken our step & we encourage YOU to take another.