06/12/2020
Wrap clothing
Share
We are pretty sure you are already familiar with wrap clothing. It has been around for a while and never left the pedestal of most valuable, versatile clothing pieces. In today's post, we will talk about two types of wrap clothing and why you should consider trying it out (if you haven't already!).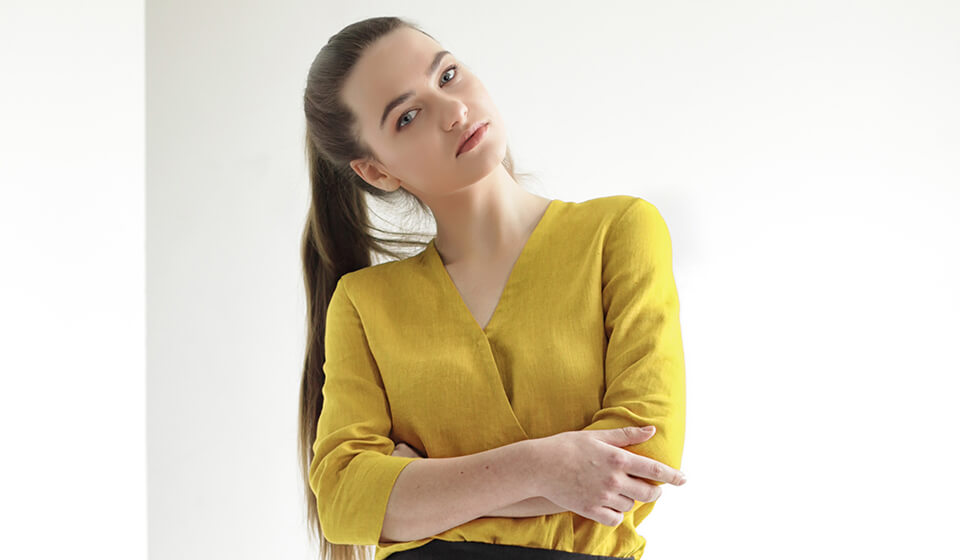 The linen wrap top is an efficient way to save yourself time and space (if you are traveling) because it's versatile, feminine, and suitable for different occasions. If you can't decide if the linen wrap top is worth your investment, let us highlight why it definitely is. It defines your natural waist. Wrap top fits snug on the waist and accentuates the narrowest part of it. What is more, it flares out and gives this illusion of a curvy figure. Even if you don't have one! How to style it? With tailored skinny trousers, jeans or a pencil skirt. It would be better to stick with fitted bottoms so the flare of the top would be a bit more noticeable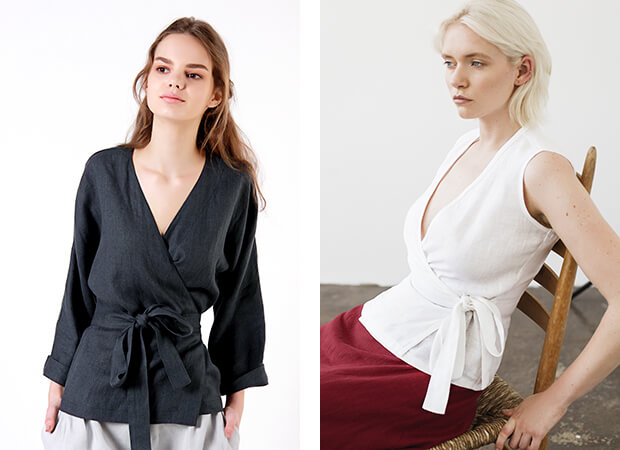 Ever since it was invented, wrap dress stole the hearts and became a must-have in every closet. No wonder why! It's figure-flattering, effortless and classy. Of course, as the time passed by it changed a lot and now you can find so many reinvented versions of the same valuable clothing piece. Why is it worth a try? Basically, the same as with the top – feminine V neck, snug on the waist and flared on the bottom. It conceals anything you'd like to hide, softly follows your curves, and creates an hourglass silhouette. We have a whole category dedicated to this famous wrap wear piece! From classic wrap dress with kimono sleeves to maxi beach dress and even fancy, special occasion wrap dress with ruffles. For every occasion and every taste.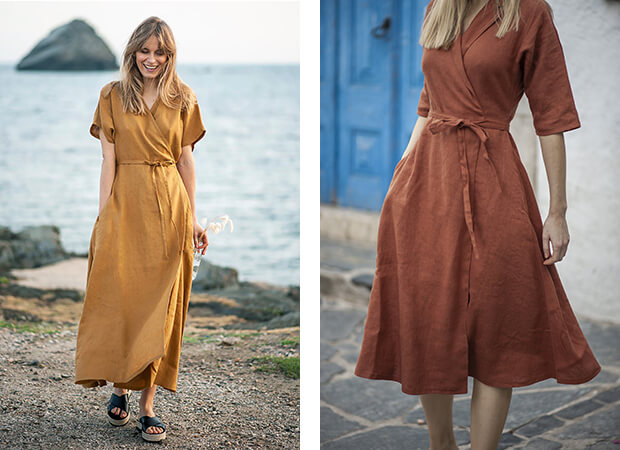 If you stumbled upon our linen clothes, definitely check wrap tops and wrap dresses as it's obvious our customers been loving and appreciated these so much. And if you will need any assistance, we are here to help with whatever we can.
We think you might like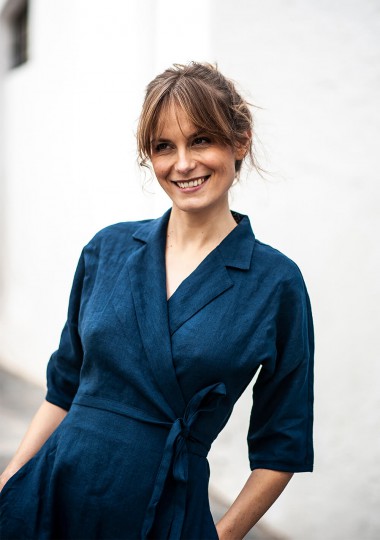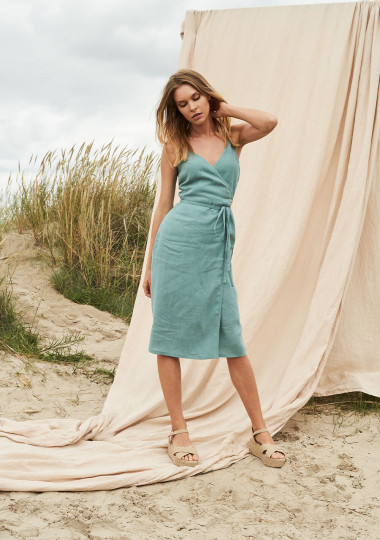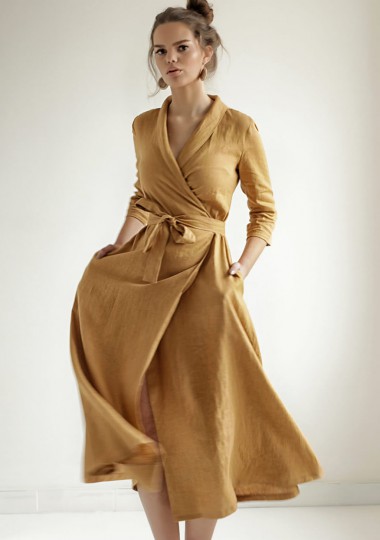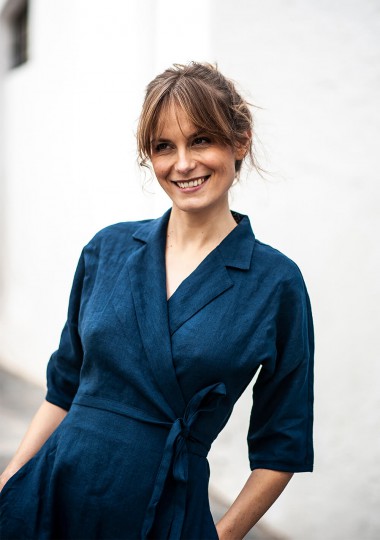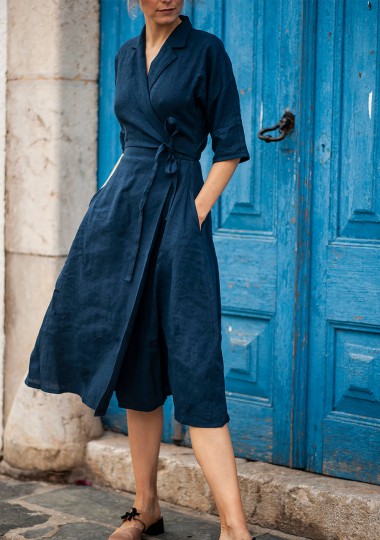 Linen dress Athena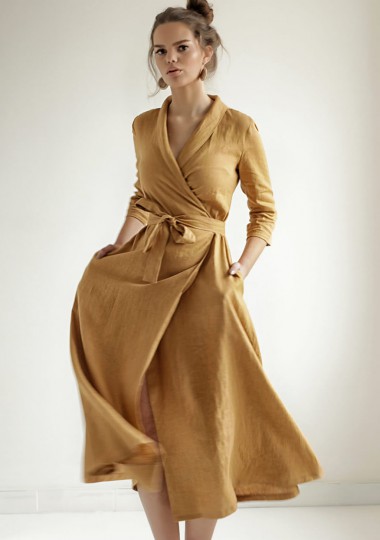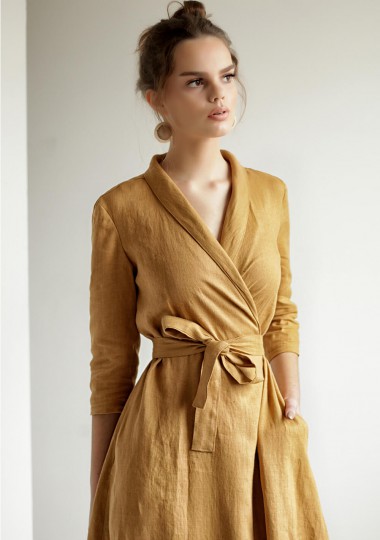 Linen wrap dress Marlena